Sponsor

The School for the Science of Health Care Delivery, College of Health Solutions, Arizona State University
The School for the Science of Health Care Delivery, Arizona State University, prepares current and future health care workers to systematically address the critical and complex needs of the health care system. Through the interdisciplinary study of population health, patient-centered care, health economics, policy, data analytics and leadership students gain the skills necessary to achieve value-based health care in pursuit of the Triple Aim.
Exhibitors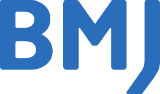 BMJ
BMJ advances healthcare worldwide by sharing knowledge and expertise to improve experiences, outcomes and value. Along with our world renowned flagship title, The BMJ, we also offer nearly fifty specialty journals and a world-leading collection of digital professional development resources. Our unique digital tools help healthcare professionals support their decisions, interpret clinical data and improve the quality of healthcare delivery.

Institute for Healthcare Improvement
The Institute for Healthcare Improvement (IHI) is a leading innovator in health and health care improvement worldwide. An independent not-for-profit organization, IHI partners with visionaries, leaders, and front-line practitioners around the globe to spark bold, inventive ways to improve the health of individuals and populations.