Sponsor

The Commonwealth Fund
The Commonwealth Fund is a private foundation that aims to promote a high performing health care system that achieves better access, improved quality, and greater efficiency, particularly for society's most vulnerable.
The Commonwealth Fund's Harkness Fellowship in Health Care Policy and Practice provides a unique opportunity for mid-career health services researchers and practitioners from Australia, France, Germany, the Netherlands, New Zealand, Norway and the UK to spend up to 12 months in the US, conducting original research and working with leading US health policy experts.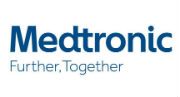 Medtronic
As a global leader in medical technology, services and solutions, Medtronic improves the lives and health of millions of people each year.
We use our deep clinical, therapeutic and economic expertise to address the complex challenges faced by healthcare systems today.
Let's take healthcare Further, Together. Learn more at Medtronic.com.

The School for the Science of Health Care Delivery, College of Health Solutions, Arizona State University
The School for the Science of Health Care Delivery, Arizona State University, prepares current and future health care workers to systematically address the critical and complex needs of the health care system. Through the interdisciplinary study of population health, patient-centered care, health economics, policy, data analytics and leadership students gain the skills necessary to achieve value-based health care in pursuit of the Triple Aim.
Exhibitors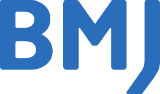 BMJ
BMJ advances healthcare worldwide by sharing knowledge and expertise to improve experiences, outcomes and value. Along with our world renowned flagship title, The BMJ, we also offer nearly fifty specialty journals and a world-leading collection of digital professional development resources. Our unique digital tools help healthcare professionals support their decisions, interpret clinical data and improve the quality of healthcare delivery.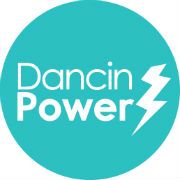 DANCIN POWER
Dancin Power broke barriers in medicine by developing the first of its kind dance program to improve the quality of life of hospitalized children and their families. Dancin Power originated a revolutionary approach of teaching adapted dance lessons to reduce the negative impact of hospital stays on children's health, self-esteem,and emotional well-being. Dancin Power enhances patients' quality of life by creating an outlet for them and their families to express their emotions, move their bodies, give them a sense of self, provide normalcy, and help them feel uplifted.
Since its inception, Dancin Power has helped improved the quality of life of over 16,000 hospitalized children and their families in 8 children's hospitals across the United States.

The Health Foundation
The Health Foundation is an independent charity committed to bringing about better health and health care for people in the UK.
Our aim is a healthier population, supported by high quality health care that can be equitably accessed. We learn what works to make people's lives healthier and improve the health care system. From giving grants to those working at the front line to carrying out research and policy analysis, we shine a light on how to make successful change happen.

Human Protection International
Human Protection International offers solutions for caregivers and caretakers that help managing restlessness and increase patient safety. Human Protection International always aims to find the least restrictive solution while keeping in mind the safety and wellbeing of the patient.
By finding alternative solutions and by preserving freedo Human Protection International aims to reduce the use of psychotropic drugs and physical restraints. By focusing on the reduction of psychotropic drugs and direct physical restraints Human Protection International strives to improve the quality of living for those dealing with restlessness.

Institute for Healthcare Improvement
The Institute for Healthcare Improvement (IHI) is a leading innovator in health and health care improvement worldwide. An independent not-for-profit organization, IHI partners with visionaries, leaders, and front-line practitioners around the globe to spark bold, inventive ways to improve the health of individuals and populations.

Joint Commission International
Joint Commission International (JCI) works to continuously improve the safety and quality of patient care by providing accreditation and certification, consultation, education and publications. JCI has worked with health care organizations and local governments in over 100 countries.

NHS Improvement
NHS Improvement is responsible for overseeing foundation trusts, NHS trusts and independent providers. We offer support to give patients consistently safe, high quality, compassionate care within local health systems that are financially sustainable. By holding providers to account and, where necessary, intervening, we help the NHS to meet its short-term challenges and secure its future.
NHS Improvement is the operational name for an organisation that brings together Monitor, NHS TDA, Patient Safety team, the National Reporting and Learning System, the Advancing Change team and the Intensive Support Teams.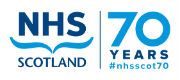 NHS Scotland
NHS Scotland and its partners have been responding to the challenges they face through innovative, sustained approaches to reform, with a focus on better care, better health and better value. Priories include health and social care integration, the national clinical strategy, public health improvement and reforming the way NHS Boards work.
Our approach to improving quality of care continues to centre around three quality ambitions for person-centred, safe and effective care. Visit Stand 9 to find out how the Scottish Government, Healthcare Improvement Scotland and NHS Education for Scotland are supporting NHS Scotland and its partners to meet the challenges and deliver the highest quality care.
www.scotland.gov.uk/Topics/Health
www.healthcareimprovementscotland.org
www.nes.scot.nhs.uk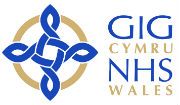 NHS Wales
NHS Wales serves the people of Wales by co-designing and delivering health and care services to meet diverse population needs, including rural areas and large urban centres. Patients are at the heart of our national mission. We collaborate with public services, voluntary organisations and academia to ensure a multi-agency approach. We are committed to clinical excellence and developing future leaders. We are on a continuous journey of quality improvement, patient safety and research to achieve a healthier, happier and fairer Wales.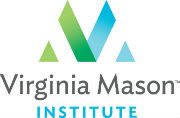 Virginia Mason Institute
Virginia Mason Institute provides lean training, coaching and solution-based products to organizations worldwide to improve patient safety, quality and efficiency. We believe that zero-defect health care is possible. We are committed, we are confident and we can transform health care. By creating and sustaining cultures of continuous improvement; through the delivery of training that inspires, prepares and guides; and in helping organizations solve their urgent and persisting problems, we can transform health care. It is possible. Together we will relentlessly pursue the improvement of patient safety, patient experience and the quality, cost, and delivery of health care.