The Kuala Lumpur 2017 programme
Themed Aim. Act. Achieve. our 2017 programme will offer:
35 main programme sessions
Over 40 speakers
Experience visits to local Malaysian healthcare organisations and in-depth workshops with leading figures in quality improvement
NEW: lunchtime sessions. On Friday 25 August we will have an extended lunch break to accommodate prayer time. For those who choose to stay at the venue we have a number of short sessions and workshops to participate in, looking at social movement thinking, technology and medication safety and advances in app technology to make healthcare more accessible to diverse populations.
NEW Poster Stage: This year you will have the opportunity to present your poster on our first ever Poster Stage. More information will be shared closer to the event.
Networking: We will have a dedicated space in our exhibition area for you to meet up with colleagues, make new connections and begin work on future collaborations with delegates from across the world
Evening reception: Taking place on Friday 25th August at the Glasshouse venue in Kuala Lumpur, our evening reception is a great opportunity to network with colleagues in a relaxed environment. The evening will contain food, drinks and entertainment, transport to the venue and tickets will cost $99. More details will be announced shortly
Patient involvement – Patients are involved in every stage of the International Forum, from design and review to presenting at the conference. Check out our Person and Family Centred Care stream and our final keynote from patient speaker Dr William Tan.
Programme streams and topics
Customise your learning by following some of our programme streams: Population and Public Health, Building Capability and Leadership, Safety, Person and Family Centred Care, and Quality, Cost, Value.
We will also be looking to cover some key themes that are particularly relevant in the current climate, such as:
Caring for an older population
What does it mean to have a good death?
How to rethink the role of primary care
Medication safety and how it can be achieved
How to rediscover joy in work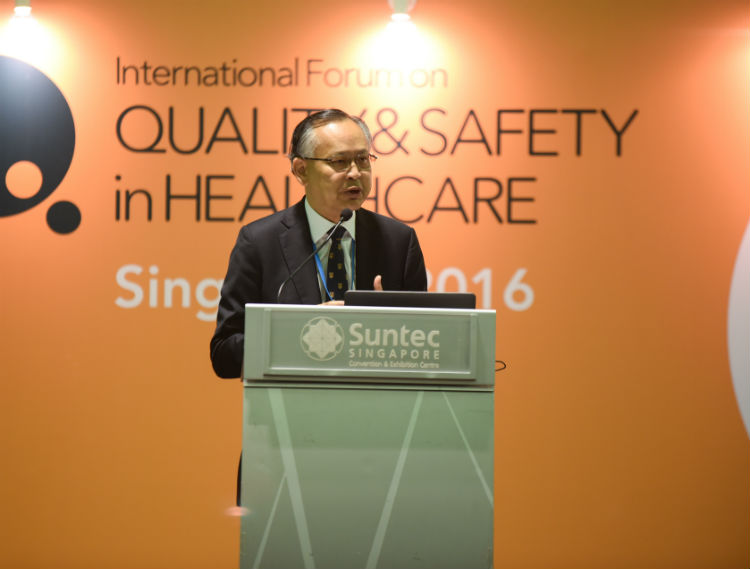 Keynote speakers
We have an exciting schedule of speakers, sessions and activities planned for Kuala Lumpur 2017. With more to follow, our confirmed keynote speakers are:
Tan Sri Abu Bakar Suleiman, Chairman, IHH Healthcare PLC and a previous Director General of Health
Derek Feeley, President and CEO, Institute for Healthcare Improvement; USA
Donald M. Berwick, President Emeritus and Senior Fellow, Institute for Healthcare Improvement; Former Administrator, Centers for Medicare and Medicaid Services; USA
Dr William Tan, Neuroscientist, Medical Doctor, World Record Holder and Paralympian
Azran Osman Rani, CEO of iflix Malaysia, former CEO Air Asia X