New format: three days packed with insight, inspiration and networking opportunities
Join over 3,000 colleagues in London for 3 days of ideas, innovation and inspiration.
Since it first took place in 1996, over 3,000 healthcare professionals choose the International Forum every year as the place to learn, connect and plan their improvement strategies.
'…… If people want to make healthcare better and they would like to know about the latest and greatest that is happening around the world, this is the place to be.'
Over the years we have been offering you a proven programme format to allow diverse learning and an audience to share ideas with. With your help, we are now making this even better!
We have listened to your feedback and we've made some changes.
Having reflected on your preferences for a shorter event, we have now reduced the duration of the International Forum from four days to three days. At the same time, and in response to your feedback on the breadth of the programme, we are working on delivering a more manageable schedule with carefully selected and high quality sessions, which will be focused on giving you the most relevant learning and a greater insight into quality improvement and patient safety principles and initiatives.
We have recognised that it is essential for you to spend less time away from work but still gather invaluable experiences, including learning, networking and celebrating your achievements, alongside healthcare colleagues from around the world. We believe that the changes we've made reflect the improvements you've asked us to consider. We do look forward to working even closer with you to deliver the experience that matters to you the most and to continue inspiring in our common mission to improve the quality and safety of care for patients and communities globally.
In London 2017 we will also introduce some new learning and networking activities in addition to the main programme, including TED-style talks and an evening networking event, which will deliver a relaxed, friendly and fun setting for making lasting, valuable connections and more. We will make more details around these new activities available soon.
Over three inspirational days, our ever-evolving Forum guarantees to:
Invigorate the mind
Embrace fresh ideas
Accelerate progress
Recognise individual accomplishments
Discover new pioneers and leaders
Build human global networks
Our mission
The Forum has as its mission to support the movement for healthcare improvement. It aims to improve outcomes for patients and communities, provide practical ideas that can be implemented in the workplace, promote research into quality and safety improvement, foster effective innovation, and connect healthcare leaders and practitioners worldwide. The main way that it meets these aims is through the annual Forum, a three day meeting that brings together a very international group of people (from chief executives and government officials to healthcare managers and clinicians) who share a concern and a passion for improving quality and safety in healthcare. Every year the Forum brings together over 3,000 attendees from around 80 countries who take part in sessions that range from the basic disciplines of quality improvement to the latest thinking in how to improve quality and safety.
Our vision
Improve outcomes for patients and communities
Provide practical ideas that can be implemented in the workplace
Build coalitions to inspire understanding between healthcare organisations
Promote research into quality and safety improvement
Foster effective innovation
Gather the evidence needed to support local improvement
Connect healthcare leaders and practitioners worldwide
Translate concern about the quality and safety of care into effective action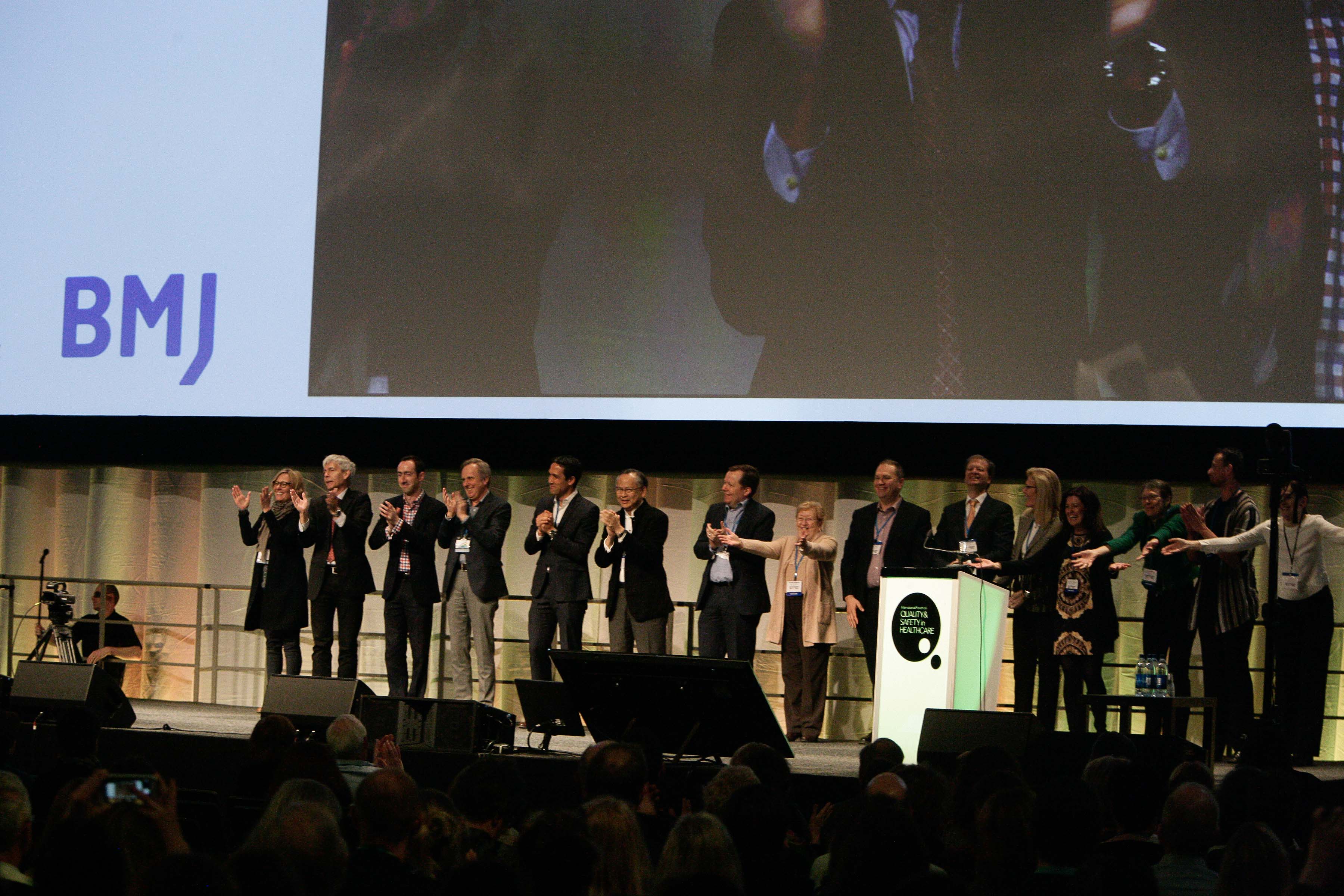 Who we are
The International Forum is jointly organised by the Institute for Healthcare Improvement (IHI) and BMJ. The ambition of both organisations is to improve healthcare and outcomes for patients and communities. The International Forum is sustained by an international network of quality improvement organisations and leaders.
Institute for Healthcare Improvement (IHI) is a leading innovator in health and health care improvement worldwide. An independent not-for-profit organization, IHI partners with visionaries, leaders, and front-line practitioners around the globe to spark bold, inventive ways to improve the health of individuals and populations. Recognized as an innovator, convener, trustworthy partner, and driver of results, IHI is the first place to turn for expertise, help, and encouragement for anyone, anywhere who wants to change health and health care profoundly for the better.
BMJ is a healthcare knowledge provider which has rapidly expanded beyond the UK and into Europe, Africa, Asia and the Americas. By sharing information, analytical tools and technology, BMJ helps healthcare professionals and organisations improve the care they provide and assist medical professionals with their ongoing development. BMJ's purpose is to advance healthcare worldwide by sharing knowledge and expertise to improve experiences, outcomes and value.
Future spring International Forum dates
26-28 April 2017, London, UK
2-4 May 2018, Amsterdam, The Netherlands