Address over 1,200 healthcare professionals
We want to hear your ideas for sessions that capture the current challenges and solutions in quality improvement and patient safety in Asia Pacific and globally.
Deadline for speaker submissions: Monday, 16 October 2017.
Please note that only applications submitted online on the Speaker Proposal Template will be sent for review.
Call for Speakers - topics
We have five topics that you can submit your proposals to:
-Safety
-Quality, Cost, Value
-Person and Family Centred Care
-Population and Public Health
-Building Capability and Leadership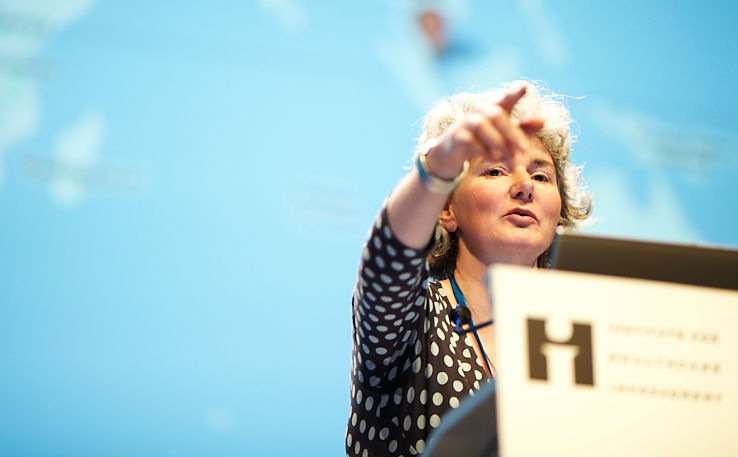 How to submit
Your submission is complete once you have reached the Submission Completed page.
-Make sure you have downloaded and completed the Call for Speakers template.  You must submit your application on the template provided, applications that are not submitted on this template will not be sent for review.
-If you are ready to submit, click on the 'Submit Proposal' button above.
-Fill out the fields required and upload your template when prompted.
You will receive a confirmation email once your template has been successfully submitted. Once you have submitted your proposal, it will be sent for review and you will be unable to amend your proposal. Please ensure it has been completed in full before you submit.
General information
-Submissions received after the submission deadline will not be accepted.
-Submissions must be submitted in English.
-Submissions can only be submitted on the template provided. Proposals not submitted on this template will be disregarded without notification.
-Submissions can only be submitted online via the submission process found on this page. Abstracts sent by post or email will not be accepted.
-You may submit multiple proposals as long as the content is different from your other submissions. Please do not submit the same proposal to multiple topics as these will be removed without notification from our system.
The event takes place at MCEC, Melbourne, Australia, on 10-12 September 2018.
Notifying you
You will be notified of the outcome by email in January 2018. Please note that the email address that you supply in the Submitter Details page will be the email address that we will use to correspond the results of your submission. If you change email addresses during this time, please let us know so we can update your records.