Robert Lloyd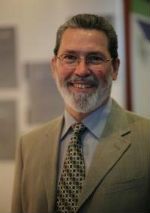 Vice President, Institute for Healthcare Improvement; USA
Dr. Robert Lloyd is Executive Director of Performance Improvement for the Institute for Healthcare Improvement (IHI). Dr. Lloyd provides leadership in the areas of performance improvement strategies, statistical process control methods, development of strategic dashboards and quality improvement training. He also serves as lead faculty for various IHI initiatives and demonstration projects in the US, the UK, Sweden, Denmark, New Zealand, Qatar, Dubai and Africa. Before joining the IHI, Dr. Lloyd served as the Corporate Director of Quality Resource Services for Advocate Health Care (Oak Brook, IL). He also served as Senior Director of Quality Measurement for Lutheran General Health System (Park Ridge, IL), directed the American Hospital Association's Quality Measurement and Management Project (QMMP) and served in various leadership roles at the Hospital Association of Pennsylvania. The Pennsylvania State University awarded all three of Dr. Lloyd's degrees. His undergraduate degree is in sociology, his master's degree is in regional planning and his doctorate is in rural sociology.
Dr. Lloyd has addressed over 1,200 national and international meetings of professional groups and associations. Over 150,000 participants from this country and abroad have attended his classes and presentations on quality improvement. He has served as faculty for the Harvard School of Public Health, the American College of Healthcare Executives, the American Society for Quality (ASQ), the University of Wisconsin's graduate program in Administrative Medicine, the University of Chicago's graduate Program in Health Administration, the Healthcare Forum, the International Quality and Productivity Center, the American Health Information Management Association, the JCAHO, the Group Practice Improvement Network, the Ontario Hospital Association, the Vancouver BC Quality Forum, the Medical Group Management Association, the BMJ European Quality Forum (London, Barcelona, Berlin, Amsterdam and Paris), and numerous QIOs around the US. Dr. Lloyd has also presented his seminars on statistical thinking to physicians and administrators from the Federation of County Councils in Stockholm and Jonkoping, Sweden, to leaders of the National Health Service throughout the United Kingdom and New Zealand, and to patient safety leaders throughout Denmark, South Africa and Ghana.
He has published numerous articles, chapters and reports on a wide range of topics including CQI theory and implementation, measurement and statistical methods, clinical outcomes, customer satisfaction, information systems and parish nursing.
Dr. Lloyd is co-author of the internationally acclaimed book, Measuring Quality Improvement in Healthcare: A Guide to Statistical Process Control Applications (American Society for Quality Press, 2001, 5th printing). His most recent book, Quality Health Care: A Guide to Developing and Using Indicators was published in March of 2004 by Jones and Bartlett (Sudbury, MA).