Experience Days
Our popular Experience Days take place at local healthcare sites as part of our Wednesday programme. They give a detailed and inside view of the best quality and safety initiatives in the Dutch healthcare system.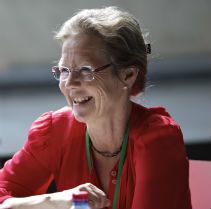 The best experience I've ever had at any conference i've attended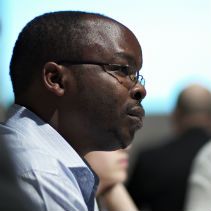 I learned so much that I was then able to take back to my workplace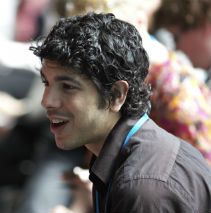 It provided us the opportunity to get exposed to quality improvement initaitives at world leading healthcare organisations
Why attend
Our range of clinical Experience Day tours and demonstrations of local healthcare facilitates will help you learn about take-home practical strategies to use for enriching and entrenching patient engagement in your own settings.
These full-day, off-site sessions offer you the opportunity to:
Gain a detailed insight of the best quality and safety initiatives in Dutch healthcare
Explore new technologies to improve patient experience
Participate in discussions focused on the key issues in quality improvement
Witness first-hand the ways in which quality improvement work is organised in leading Dutch hospitals
During our popular pre-day, we also offer a range of half-day and full-day courses, including interactive activities, workshops and The International Improvement Science and Research Symposium. View the full programme.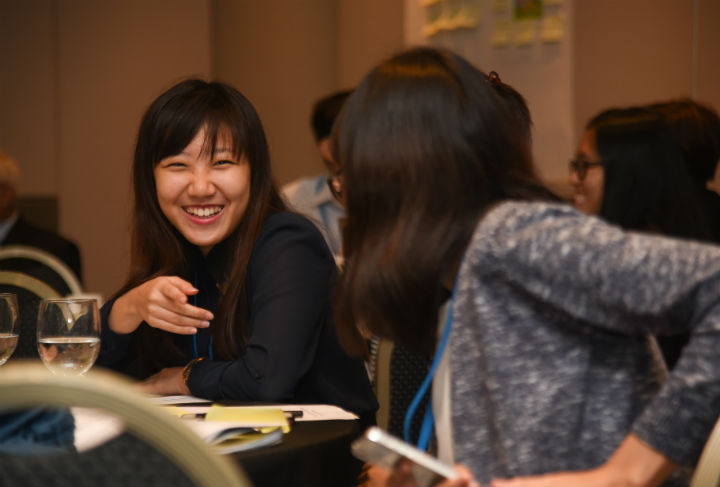 Experience Day 1: Bernhoven Hospital, Uden
Bernhoven is an innovator in the healthcare sector, nationally but also internationally recognised in healthcare management. Bernhoven is a thought leader, transforming the healthcare sector in the Netherlands and beyond. During the experience day you will learn the conditions which are necessary to create a disruptive change in hospital care and how a new patient focused operating model be helpful to provide better and affordable care.
During the experience day you will learn:
What conditions are necessary to create a disruptive change in hospital care
How can a new patient focused operating model be helpful to provide better and affordable care
How patient centered care and shared decision making is helpful in reducing the cost of hospital care
Experience Day 2: Radboud University Medical Centre, Nijmegen
Your visit to Radboud will start with a welcome from our Executive Board who will give an overview of the strategy and policy of the organisation. Following this you will have the opportunity to visit a number of departments and hear examples of how they shape patient participation and the exciting initiatives this has supported. Some of the themes that will be covered are: food and personalised healthcare, shaping patient participation in policy, projects and developments, care vinnovation, shared decision making, and transmural care.
Experience Day 3: Albert Schweitzer Hospital, Dordrecht
Your visit to the ASH will take you into the heart of the organisation, where you will learn handson how our multidisciplinary teams deliver person centered care across a complex system. You will be able to experience at least two site-visits, where you will meet frontline staff, leaders and experts in quality improvement hear about some of the projects in action.
During the experience day you will:
Hear a general introduction describing the challenges and ambitions of the ASH as a large Dutch teaching hospital with respect to person centered value-based care, research & innovation participate in two of six themes site-visits
Participate in site-visits from two of the seven themes
Gain in-depth knowledge about your chosen themes, engage in dialogue with and learn from multidisciplinary frontline teams and patients
Experience Day 4: Vilans, Centre of Excellence in Long Term and Social Care, Utrecht
Vilans is offering participants an exceptional Experience Day on long term care for older people in the Netherlands. You will gain insight into large scale system improvements that make a difference for patients, clients and staff in both healthcare and social services, and hear about national programmes and examples that provide insight into working collectively to improve quality of life of older people.
During the experience day you will learn:
How work in the Netherlands seeks to define the range of options and identify successful policy practices in Long Term Care for older people
How the organization of large scale national programmes and interventions for quality improvement can be delivered
How to address challenges and meet needs of the residents, clients and health care professionals engaged in care for older people
Experience Day 5: Erasmus University Medical Centre, Rotterdam
Erasmus MC aims to create a healthy population by providing excellence in healthcare through research and education. With drive and determination, we continuously search for innovation, the best diagnostic and treatment methods, and the latest evidence in prevention of disease. Our core values are responsibility, unity and enterprise, and these principles guide us in everything that we do. We strive to build quality improvement into our DNA by implementing value based healthcare and introducing new patient safety and patient friendly concepts.
During your visit to Erasmus MC you will experience our brand new building which will open in May 2018. In addition to the plenary program, participants will be able to choose from a number of interactive workshops to see how we put our principles into practice, including value-based healthcare, team collaboration, innovations in our new building, integrated care and patient safety.
You will gain insight into the ways in which quality work is organised in a leading Dutch hospital and witness inspiring examples of initiatives that can be applied directly in your own quality improvement projects.
This video gives an outline of the organisation, its mission and values.
Experience Day 6: VU University Medical Center, Amsterdam
The TeAMS-programme aims to improve nontechnical skills necessary for working in multidisciplinary-interprofessional teams. In this Experience Day we will take you through our three different types of training in the actual training setting, explain our learning goals and set up, and most importantly we let you participate in the trainings. And of course there is room to meet our trainers and developers of this programme.
Three training-types have been created for:
Acute situations: simulations training (SIM)
Complex situations: complex situation training (CST)
Regular situations: multidisciplinary-interprofessional meeting training (MDO)
Experience Day 7: Groene Hart Ziekenhuis (Green Heart Hospital): Patient centered and integrated care in Gouda
Your visit to Gouda will take you to the Green Heart Hospital where you will learn about the hospital wide quality improvement programme 'Patient as Partner', based on clinical microsystem thinking. You will visit the hotel-like centre of integrated birth care where midwives and gynaecologists work together, and look at an example of case management through all stages of dementia. You will get the chance to have an experience taste meal like the patients and their visitors, and in the afternoon you are invited to visit a care farm near the hospital.
During the experience day you will learn:
How the staff of Green Heart Hospital are lining up for quality improvement through both thinking and doing.
How we're developing patient centered care, including food, by partnering with patients and integrating care.
How care farms can be considered as community-based services that improve the quality of life of clients with special needs.
Experience Day 8: Maastricht University Medical Center + (MUMC+)
Join our journey from Operational Excellence to data driven VBHC and population management.
Maastricht is taking steps towards data driven Value Based Health Care in order to fulfill its mission to become responsible for people's health in its region. We welcome you to learn about our journey so far and where we want to go. We adapted methods of improving costs and benefits for patients, among which are lean and operational excellence, but there is also more…
This visit is specially designed for those who want to know more about a comprehensive, organisation wide adoption of lean and VBHC. We have a rich tradition in sharing these experiences with fellow care managers, care workers, CEOs and others all globally. We frequently host delegations from hospitals all over the world to share experiences. We cordially invite key decision makers at this Experience Day to join the discussion with our Board and key opinion leaders (KOL's) on where we should go.
In this visit we offer:
Direct access to MUMC+ board members and Key Opinion Leaders
Real life cases including interaction with our doctors and nurses by actually touring the hospital
Wide involvement of our hospital staff and management team