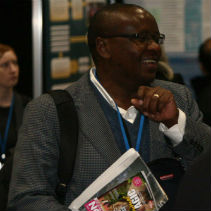 We come back to the Forum because we get very good learning on quality and safety, and patient care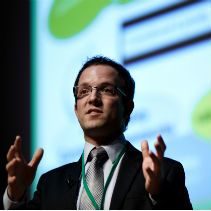 ...It is like an energy injection... reminding me again why I do this work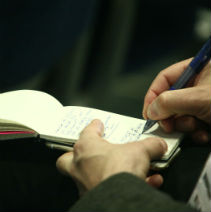 This is the best event to learn and be inspired
Watch recorded sessions from our previous events
We live stream the presentations from our main stage at the International Forum and in London 2017 we were joined by over 1,700 viewers livestreaming from 57 different countries. All streamed sessions remain available to watch on demand at any time on Livestream. A fuller archive is available on the International Forum YouTube channel.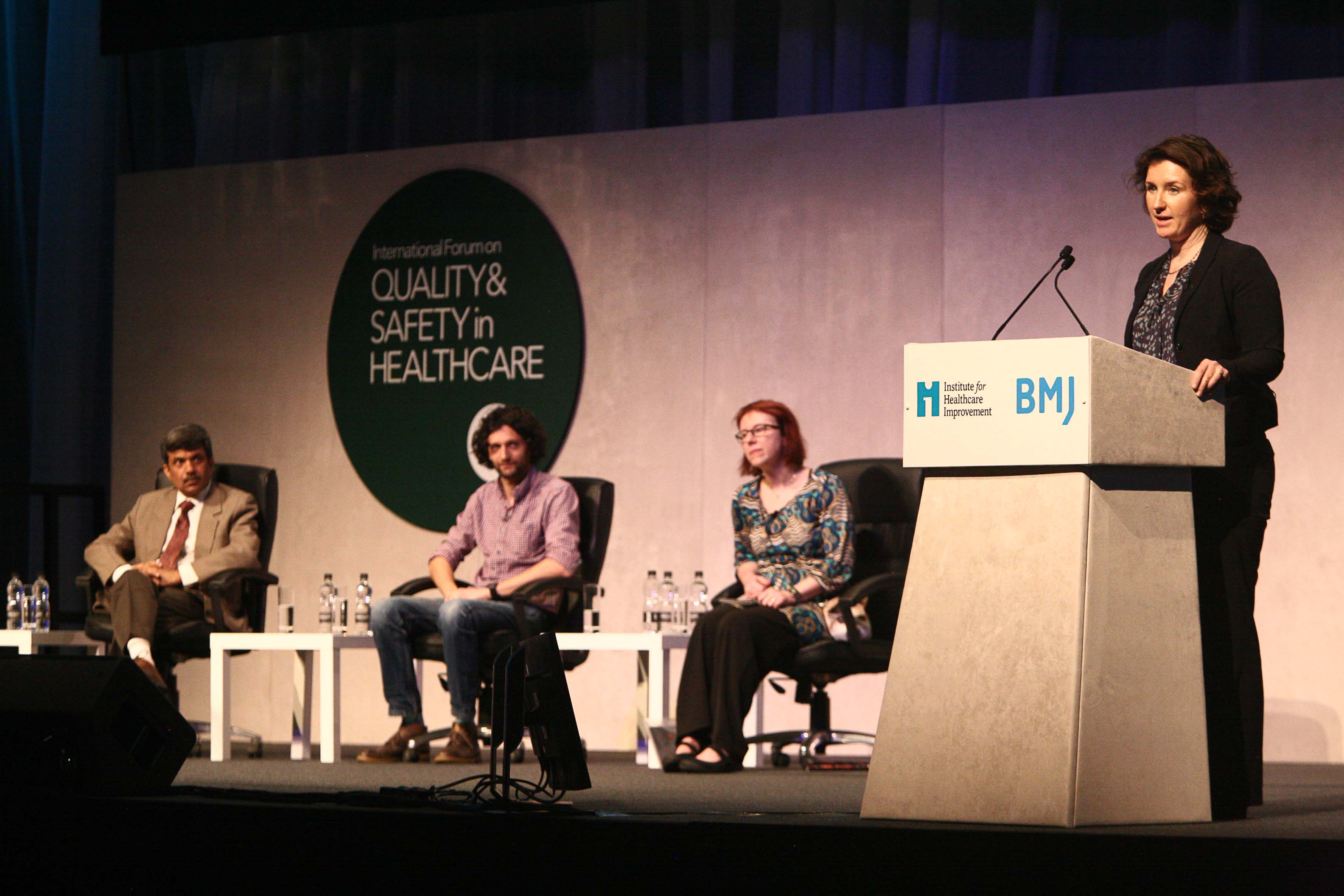 Highlights from London 2017
In London we focused on how the power of collaboration can inspire all parties, including patients, families, new healthcare professionals and improvement leaders to deliver top quality, person-centred care in a sustainable framework. Themed Igniting Collective Excellence, this year's programme also discussed preventing burnout among physicians in order to ensure patient safety, empowering both healthcare professionals and patients for achieving better outcomes and collaboration within healthcare professional teams and as part of a patient-professional partnerships.
Highlights from Gothenburg 2016
In April 2016 we placed a greater focus on the patient and the personal story, with patient speakers and representatives continuing to challenge our thinking to keep patients at the core of our mission. We focused on how to think and act as leaders, how to empower all staff to understand and get involved in quality, to use data to predict and plan, to be inventive in our solutions and frugal in our innovations, and to share knowledge about our mistakes and achievements.
Experiences from London 2015
In 2015 we actively searched for opportunities to empower patients to manage their own care and make decisions that contribute to improving their health. We were again reminded of the power of the global healthcare community to inspire new and experienced professionals alike to work with patients and their families, to be healthcare leaders and to drive change. We explored innovations from non-healthcare industries and talked about abandoning myths and silos, and putting patients, families, communities and healthcare providers at the core of policy development.
Experiences from Paris 2014
Over 3,000 attendees from 78 countries joined us in Paris to exchange experiences and ideas, and to build alliances and networks that would help them improve quality and safety for their patients and communities. We offered our delegates a varied programme, including full day courses, experience days, keynotes and cutting edge sessions. We created more networking opportunities, collected your pledges and saw people working to tackle challenges they are facing together.
Experiences from London 2013
With 3,300 delegates from 85 countries attending, London 2013 aimed to help the international healthcare community to practically address the difficult financial challenges for patient safety and quality improvement that had emerged during the past few years. The programme, themed 'Improve Quality, Reduce Costs, Save Lives', included a strong emphasis on how to continue to strive for excellence in quality and safety while facing the reality of the need to reduce costs.
The growth of posters and sharing experiences
Over the years, presenting a poster and showcasing one's work at an event such as the International Forum has become not just very popular but also a tremendous opportunity to meet colleagues, discuss projects and take steps towards improving them or even adapting them so they are replicated elsewhere. With hundreds of posters displayed at the International Forum, there are multiple opportunities to learn from the work of colleagues working across the globe and start collaborating.
Achieving patient centred healthcare
Abigail Warren, a health improver at Haelo, set out on a mission to challenge global leaders about the reality of achieving patient centred healthcare. Watch her experience at the International Forum and interviews with presenters such as Don Berwick, Fiona Godlee and Helen Bevan.
Healthcare leaders testimonials
… If people want to make healthcare better and they would like to know about the latest and greatest that is happening around the world, this is the place to be.
…the Forum is the go to place to find out what's new and what's working.
Provides the opportunity to get exposed to the world's best talent in quality improvement.