Sponsors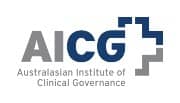 AICG
The Australasian Institute of Clinical Governance (AICG) is a division of Health Education Australia Limited (HEAL), a not-for-profit organisation that has been synonymous with quality health education for over 100 years.
The AICG was formed in direct response to an identified need for healthcare professionals to strengthen their skills in clinical governance to reduce the occurrence of adverse events, and is now recognised as the leading cross-sector, interprofessional clinical governance education provider across Australia and New Zealand.
The AICG firmly believes that by building the clinical governance capability of our health and care workforce we can improve patient safety and quality care and deliver better health outcomes for the community.

MEERQAT
MEERQAT Pty Ltd is a Melbourne-based company offering innovative online tools that engage frontline staff and other stakeholders in quality improvement and program/process evaluation activities. The company's flagship products – MEERQAT and BPCLEtool – utilise a novel concept in team-based assessment termed map-enabled experiential review (MEER) that was the brainchild of the company's founders. These tools use the latest technology to enable genuine improvement and drive the development of collective competence within teams and across organisations. The MEERQAT application includes a suite of tools to assist health services with assessing their routine activities against the National Safety and Quality Health Service (NSQHS) Standards.
Organisers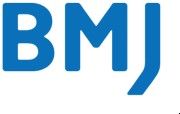 BMJ
BMJ shares knowledge and expertise to improve healthcare outcomes. We publish one of the world's most cited general medical journals, The BMJ, alongside 70 specialty journals.
We also produce e-learning modules, events and clinical decision support tools that help healthcare professionals improve the quality of healthcare delivery.

Institute for Healthcare Improvement (IHI)
For more than 25 years, the Institute for Healthcare Improvement (IHI) has used improvement science to sustain better outcomes in health and health systems across the world. IHI brings awareness of safety and quality to millions, catalyzes learning and the systematic improvement of care, develops solutions to previously intractable challenges, and mobilizes health systems, communities, regions, and nations to reduce harm and deaths. IHI works in collaboration with the growing IHI community to spark bold, inventive ways to improve the health of individuals and populations. IHI generates optimism, harvests fresh ideas, and supports anyone, anywhere who wants to profoundly change health and health care for the better.