Headline Sponsor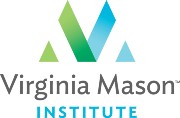 Virginia Mason Institute
Virginia Mason Institute is a mission-driven not-for-profit education and training company specialising in partnerships that enable organisations worldwide to create, accelerate, and sustain their own patient-centred management system and embed a culture of continuous improvement. Our multi-disciplinary team has extensive health care leadership experience and are experts in strategic planning, innovation, large-scale change, and process improvement. Whether you are getting started on an improvement journey, facing a significant challenge, or looking for a comprehensive system-wide transformation, we have the experience and proven models and methods to help you dramatically elevate your patient experience, eliminate waste and sustain excellence long-term.
Organisers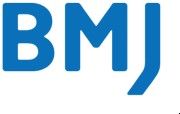 BMJ
BMJ shares knowledge and expertise to improve healthcare outcomes. We publish one of the world's most cited general medical journals, The BMJ, alongside 70 specialty journals.
We also produce e-learning modules, events and clinical decision support tools that help healthcare professionals improve the quality of healthcare delivery.

Institute for Healthcare Improvement (IHI)
For more than 25 years, the Institute for Healthcare Improvement (IHI) has used improvement science to sustain better outcomes in health and health systems across the world. IHI brings awareness of safety and quality to millions, catalyzes learning and the systematic improvement of care, develops solutions to previously intractable challenges, and mobilizes health systems, communities, regions, and nations to reduce harm and deaths. IHI works in collaboration with the growing IHI community to spark bold, inventive ways to improve the health of individuals and populations. IHI generates optimism, harvests fresh ideas, and supports anyone, anywhere who wants to profoundly change health and health care for the better.
Sponsors

The Commonwealth Fund
The Commonwealth Fund was established in 1918 with the broad charge to enhance the common good.
Today, the mission of The Commonwealth Fund is to promote a high-performing health care system that achieves better access, improved quality, and greater efficiency, particularly for society's most vulnerable, including low-income people, the uninsured, and people of color.
The Fund carries out this mandate by supporting independent research on health care issues and making grants to improve health care practice and policy. An international program in health policy is designed to stimulate innovative policies and practices in the United States and other industrialized countries.
Exhibitors

International Forum on Quality and Safety in Healthcare
Now in its 25th year, the International Forum on Quality and Safety in Healthcare is one of the world's largest meetings for healthcare professionals in quality improvement and patient safety. The International Forum supports and energises the movement for healthcare improvement and connects healthcare leaders and practitioners worldwide to improve outcomes for patients and communities.

The Health Foundation
The Health Foundation is an independent charity committed to bringing about better health and health care for people in the UK.
Our aim is a healthier population, supported by high quality health care that can be equitably accessed. From giving grants to those working at the front line to carrying out research and policy analysis, we shine a light on how to make successful change happen. We use what we know works on the ground to inform effective policymaking and vice versa.
We believe good health and health care are key to a flourishing society. Through sharing what we learn, collaborating with others and building people's skills and knowledge, we aim to make a difference and contribute to a healthier population.