Headline Sponsor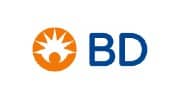 BD
BD is one of the largest global medical technology companies in the world and is advancing the world of health by improving medical discovery, diagnostics and the delivery of care. The company develops innovative technology, services and solutions that help advance both clinical therapy for patients and clinical process for health care providers. BD and its 70,000 employees have a passion and commitment to help improve patient outcomes, improve the safety and efficiency of clinicians' care delivery process, enable laboratory scientists to accurately detect disease and advance researchers' capabilities to develop the next generation of diagnostics and therapeutics. BD has a presence in virtually every country and partners with organizations around the world to address some of the most challenging global health issues. BD helps customers enhance outcomes, lower costs, increase efficiencies, improve safety and expand access to health care.
Sponsors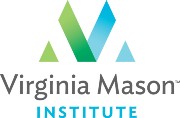 Virginia Mason Institute
Virginia Mason Institute is a mission-driven not-for-profit education and training company specialising in partnerships that enable organisations worldwide to create, accelerate, and sustain their own patient-centred management system and embed a culture of continuous improvement. Our multi-disciplinary team has extensive health care leadership experience and are experts in strategic planning, innovation, large-scale change, and process improvement. Whether you are getting started on an improvement journey, facing a significant challenge, or looking for a comprehensive system-wide transformation, we have the experience and proven models and methods to help you dramatically elevate your patient experience, eliminate waste and sustain excellence long-term.
University of Edinburgh
Edinburgh Surgery Online delivers part-time online master degree programmes for Surgeons and Allied Health Professionals. Through in-depth study students can improve their evidence-based knowledge and enhance their practice.

Improvement Cymru
Improvement Cymru are the improvement service for NHS Wales (currently working as part of the core Public Health Wales response to COVID-19). We support the creation of the best quality health and care system for Wales, and our ambition is for everyone to have access to harm-free care.
We work alongside organisations to create the conditions, build the capability and make the connections for improvement to flourish, across the whole system.
By working collaboratively we can achieve transformation with improvement to help build a healthier Wales. Our team comprises some of the most qualified, experienced improvement professionals in Wales. To find out more about our current work, visit our website and get in touch.

RL Datix
RLDatix is on a mission to change healthcare. We help organisations drive safer, more efficient care by providing governance, risk and compliance (GRC) tools that drive overall improvement and safety. Our Applied Safety IntelligenceTM (ASI) framework enables stakeholders across the enterprise to have immediate access to a single source of truth for their safety, compliance, and provider data, raising awareness of performance opportunities and interventions needed to mitigate risk and the severity of harm. With over 4,000 customers in 19 countries, RLDatix helps protect patients and health workers around the world. For more information, visit www.rldatix.com.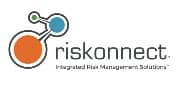 Riskonnect
Riskonnect is the leading integrated risk management software solution provider. Our technology empowers organisations with the ability to anticipate, manage, and respond in real-time to strategic and operational risks across the extended enterprise. More than 900 customers across six continents use our unique risk-correlation technology to gain previously unattainable insights that deliver better business outcomes. Riskonnect has more than 500 risk management experts in the Americas, Europe, and Asia. To learn more, visit www.riskonnect.com.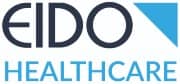 EIDO Healthcare
EIDO Healthcare provides health professionals with resources and support around informed consent.
We provide a complete and comprehensive range of content, processes, systems and solutions to successfully manage and deliver patient informed consent.
Our knowledge and experience in medico-legal informed consent over the past 20 years means that we can help mitigate and reduce the risk of litigation and legal claims, lower operational costs and increase patient satisfaction.
Developed by surgeons for surgeons, we deliver content and cloud-based solutions which are designed to support health professionals in achieving excellence in obtaining and recording informed consent from patients.
The EIDO Consent Suite can be bought directly by trust/board clinicians or seamlessly integrated by 3rd party healthcare technology providers into other systems.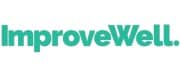 ImproveWell
ImproveWell is a digital engagement solution for improvement in healthcare, helping organisations to improve staff experience and the quality of patient care from the ground up.
Together, its three feedback systems boost morale and empower the frontline to drive change. 24/7 everyone can: suggest ideas for improvement; share how their workday is going; and complete pulse surveys. An intelligent data dashboard helps programme leads to capture real-time feedback, track workforce sentiment, prioritise quality improvement efforts, measure change and publish reports to complete the feedback loop. From ward to board, everyone can make suggestions to improve their workplace and healthcare delivery.
Create the right environment for wellbeing at work and continuous improvement with ImproveWell.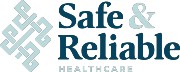 Safe and Reliable Healthcare
Built on more than 30 years of experience, Safe & Reliable helps healthcare organizations around the world become high reliability organizations (HROs) in practice. Our Framework for High Reliability Healthcare provides a validated roadmap for cultural and systemic transformation, rooted in established theories, research, and real-world application. We provide integrated survey, people analytics, training, and technology products to help organizations, teams, and individuals apply the Framework's concepts to their own HRO journeys, resulting in healthier cultures, happier patients, skilled leadership, and sustained improvement. SCORETM, our globally benchmarked safety culture and engagement survey, measures and analyzes current cultures and systems. The HRO AcademyTM offers comprehensive training and coaching on HRO principles, delivered by knowledgeable experts with hands-on experience. LENSTM, our digital visual management boards, enable real-time collaboration, communication, and transparency to engage staff and build community. Used separately or in concert, our products drive organizational transformation.
Organisers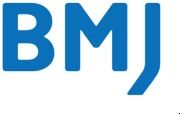 BMJ
BMJ shares knowledge and expertise to improve healthcare outcomes. We publish one of the world's most cited general medical journals, The BMJ, alongside 70 specialty journals.
We also produce e-learning modules, events and clinical decision support tools that help healthcare professionals improve the quality of healthcare delivery.

Institute for Healthcare Improvement (IHI)
For more than 25 years, the Institute for Healthcare Improvement (IHI) has used improvement science to sustain better outcomes in health and health systems across the world. IHI brings awareness of safety and quality to millions, catalyzes learning and the systematic improvement of care, develops solutions to previously intractable challenges, and mobilizes health systems, communities, regions, and nations to reduce harm and deaths. IHI works in collaboration with the growing IHI community to spark bold, inventive ways to improve the health of individuals and populations. IHI generates optimism, harvests fresh ideas, and supports anyone, anywhere who wants to profoundly change health and health care for the better.