Travel
Getting to Glasgow couldn't be easier – the city is served by three international airports (Glasgow Airport, Edinburgh Airport and Glasgow Prestwick), it is well connected by train from across the UK, and is easily accessible by Scotland's extensive road network and travelling by sea is made simple by the ferry connections.  
Rail
There are more than 20 direct trains a day from London. There are also direct trains from Edinburgh every 15 minutes on weekdays.
Once in the city centre, the SEC is a three-minute train ride from Glasgow Central.
The SEC has its own dedicated railway station  – 'Exhibition Centre', which you can catch a train to six times an hour from Glasgow Central Station. For more information and to plan your journey please visit the National Rail website.
Flying
If you're coming from further-a-field, you can fly directly to Glasgow from 28 cities in the UK, and 33 destinations in Europe. Also fly directly from 10 destinations internationally, including New York, Boston and Toronto. There are also currently 45 flights from London a day.
For more information and to plan your journey please visit the Glasgow Airport website.
City Attractions
All of the below are free to visit:
Doulton Fountain at the People's Palace
Step back in time at the People's Palace with its collection of the city's history, a look into life as a Glaswegian in the 18th and 19th century. Although the Winter Gardens are currently closed, there's still plenty to enjoy in the museum. The Doulton Fountain outside the Palace is the largest Terracotta fountain in the world, constructed in 1887 for Queen Victoria's Jubilee.
Gallery of Modern Art
Housed in a neo-classical former townhouse of a wealthy Glasgow tobacco merchant in the heart of the city's shopping district, The Gallery of Modern Art (GoMA) is the most visited modern art gallery in Scotland. For over 100 years the building was a centre for business and commercial exchange where information and goods were traded, and GoMA continues that philosophy of exchange by being a centre for people to gather, discuss and learn, inspired by the art it collects and shows. GoMA displays global contemporary art and is also one of the main venues to display works from the Glasgow International festival.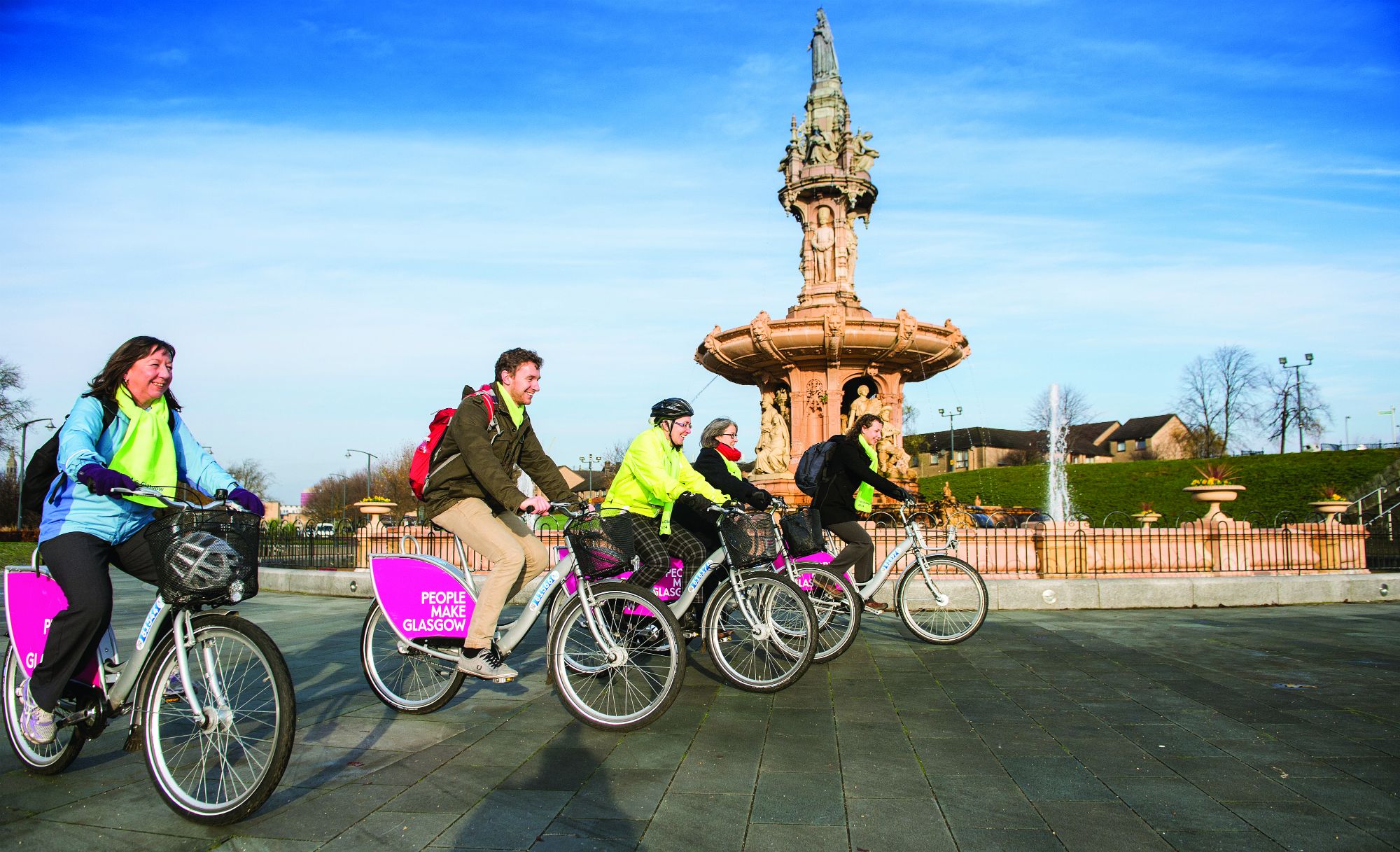 Glasgow Botanic Gardens – The Kibble Palace
Glasgow Botanic Gardens is a botanical garden located in the West End of Glasgow, Scotland. It features several glasshouses, the most notable of which is the Kibble Palace.
Glasgow Science Centre
Fun, excitement and intrigue with free interactive science shows and workshops exploring the fascinating subjects of science and life.
Riverside Museum
Home to Glasgow's wonderful and historic collection of transport, the Riverside Museum is also home to three interactive Glasgow streets, with access to modeled shops dating from 1895 right through to the 1980s, including an Edwardian photography studio, a 1930s' Italian Café and more!
Glasgow Tours
Rabbie's are an award-winning company offering tours in 16 seat mini-coaches. To view trips from Glasgow please click here. International Forum attendees can benefit from a 15% discount on tours. To request the discount code please email events@bmj.com.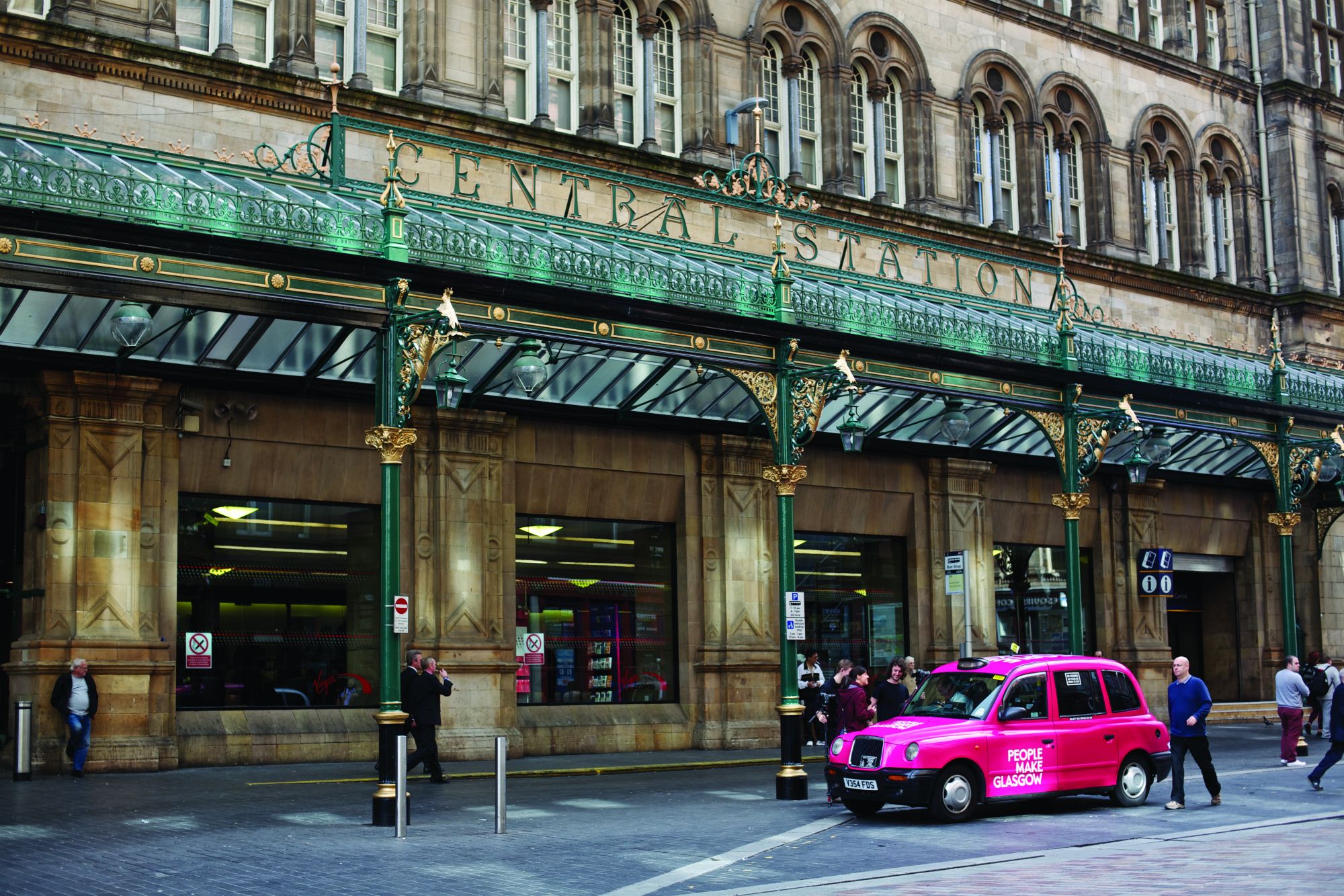 Useful Information
Currency
Pound Sterling (£)
Money
ATMs widely available. There are also a number of Bureaux de Change.
Credit and debit cards accepted in most hotels, restaurants and shops. Some smaller shops and guesthouse accommodation may only accept cash.
Tipping
There are no hard and fast rules for tipping in Glasgow. If you are happy with the service, a 10-15% tip is customary, particularly in restaurants or cafés. Tipping in bars is not expected. For taxi fares, it's usual to round up to the nearest pound (£).
Weather in March
You can expect average maximum temperatures to range from approximately 7°C (45°F) to 13 °C (55°F) during March. A beautiful time to visit, this month sees daffodils, bluebells, cherry blossom and rhododendrons coming into bloom. By March, the days get warmer and longer with around 12 hours of daylight. The average maximum temperature will have crept up to around 8°C.
Smoking
Smoking is banned in all public places including all enclosed or partly enclosed public.
Emergency services
In case of an emergency the police, ambulance or fire brigade service can be contacted by telephoning 999.
Electricity & conversions
The standard voltage in Scotland is 240V AC, 50Hz. North American appliances need a transformer and an adapter; Australasian appliances need only an adapter. Plugs have 3 square pins and adapters are widely available.