About the International Improvement Science and Research Symposium
The International Improvement Science and Research Symposium, part of the three-day International Forum programme, provides a unique platform for researchers and healthcare stakeholders to unite in the advancement of improvement science in healthcare. The full-day meeting offers an opportunity to link researchers with decision makers, and others engaged with quality improvement initiatives.
The Improvement Science Symposium has been running for eight years now and it will next take place on 27 March 2019. Its aims are to:
Contribute to advancements in improving health and healthcare
Bring researchers from diverse backgrounds together to share learning with each other and with improvement practitioners and patients
Provide an international platform to showcase cutting edge improvement science research
Debate and advance the thinking on issues of key importance to the improvement science community
Support improvement science researchers at all stages of their career
Improvement science and research is an emerging field that draws on a range of academic, theoretical and methodological perspectives to advance the understanding and practice of improvement in healthcare.
We hope that the event will inspire and galvanise researchers and practitioners with a renewed sense of community and direction around which to focus their endeavours.
Why speak at the International Improvement Science and Research Symposium?
The International Improvement Science and Research Symposium provides a unique platform to discuss leading research and the key issues in improvement science.
Showcase your achievements in improvement science to research teams from around the world
Enhance the visibility of your research
Build your profile in improvement science by speaking to over 100 colleagues from around the world
Make valuable connections among the research community as well as with improvement practitioners and patients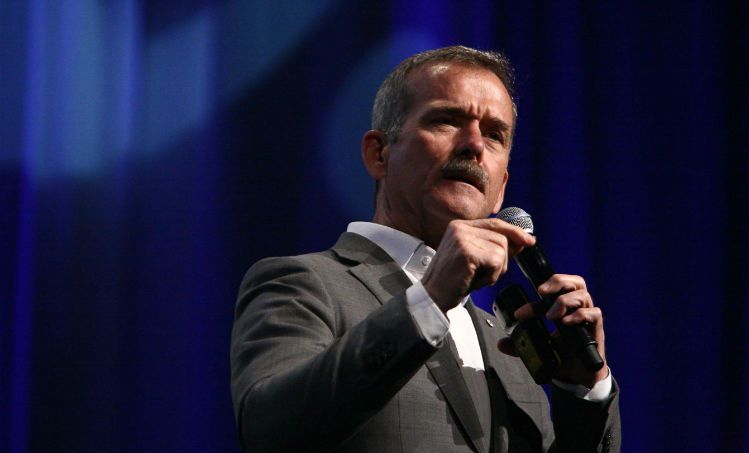 Should you submit a speaker proposal?
All speaker proposals will be peer reviewed and only a limited number of the highest scoring improvement science abstracts will be approved for oral presentation at the Improvement Science Symposium. The peer reviewers are looking for research with high external validity that represents a significant contribution to the global scientific community in the area of healthcare improvement.
At recent International Forums we had up to ten presentations sourced from peer-reviewed submissions.
Please submit a proposal to speak only if you are interested in a speaking opportunity and have the availability to attend the Improvement Science Symposium on 27 March 2019.
What should your proposal discuss?
Your proposal should demonstrate the application of scientific methods for healthcare improvement. You should be able to discuss the results of studies that apply innovation, testing, or implementation to improve health or healthcare at a local, regional, or national scale. We are interested in hearing about studies or reports that use evaluation designs appropriate for quality improvement – including analytic, time-series, statistical process control, qualitative, and mixed-method studies.
How to submit your proposal
Make sure you have downloaded and completed the Improvement Science and Research speaker template. If you have not done so, click 'Download speaker template' on top of the page to download the template. You must submit your application on the template provided. Applications that are not submitted on this template will not be sent for review
If you are ready to submit, click on 'Submit speaker proposal' on top of the page
Select 'Call for Speakers – Improvement Science and Research Symposium' as your submission topic
Fill out the fields required and upload your template when prompted
Your submission is complete once you have reached the Submission Complete page
You will receive a confirmation email once your template has been successfully submitted. Once you have submitted your proposal, it will be sent for review and you will be unable to amend your proposal. Please ensure it has been completed in full before you submit.
Only submissions received via the online system are eligible for peer review. Any proposals submitted by email/ fax will be deleted and will not be sent for review.
General information
Submissions must be submitted in English
Submissions can only be submitted on the template provided.
Proposals not submitted on this template will be disregarded without notification.
Submissions can only be submitted online via the submission process found on this page. Abstracts sent by post or email will not be accepted.
You may submit multiple proposals as long as the content is different from your other submissions. Please do not submit the same proposal to multiple topics as these will be removed without notification from our system.
Submissions received after the deadline will not be accepted.
The event takes place at the SEC Centre, Glasgow, UK, on Wednesday 27 – Friday 29 March 2019.
Notifying you
You will be notified of the outcome by email at the end of November 2018. Please note the email address that you supply in the Submitter Details page will be the email address used to correspond the results of your submission. If you change email addresses during this time, please let us know so we can update your records.