Experience Days
Our popular Experience Days take place at local healthcare organisations and community projects across Scotland. They are a unique opportunity to see inspirational quality and safety initiatives in action across the healthcare system.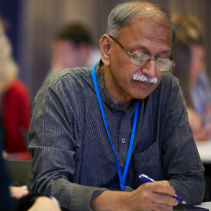 The best experience I've ever had at any conference I've attended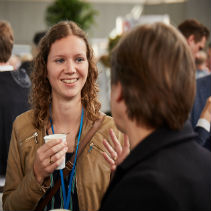 I learned so much that I was then able to take back to my workplace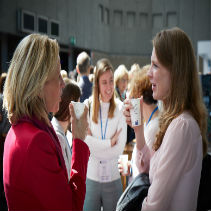 It provided us the opportunity to get exposed to quality improvement initiatives at world leading healthcare organisations
Why attend
Our range of Experience Day tours and demonstrations give you the opportunity to meet frontline staff and experience first hand how organisations across Scotland are improving care for patients and their communities.  These full-day, off-site sessions offer you the opportunity to:
– Explore some of Scotland's leading hospitals, learn how they deliver exceptional care at scale for patients across the nation
– Learn how organisations are supporting patients in both urban and rural areas through primary and community care services
– Consider how quality improvement goes beyond the acute setting, and discover how projects with ex-offenders, young people and those living in poverty can make a real difference to the lives of the most vulnerable members of society.
During our popular pre-day, we also offer a range of half-day and full-day courses, including interactive workshops and The International Improvement Research Symposium. View the full programme.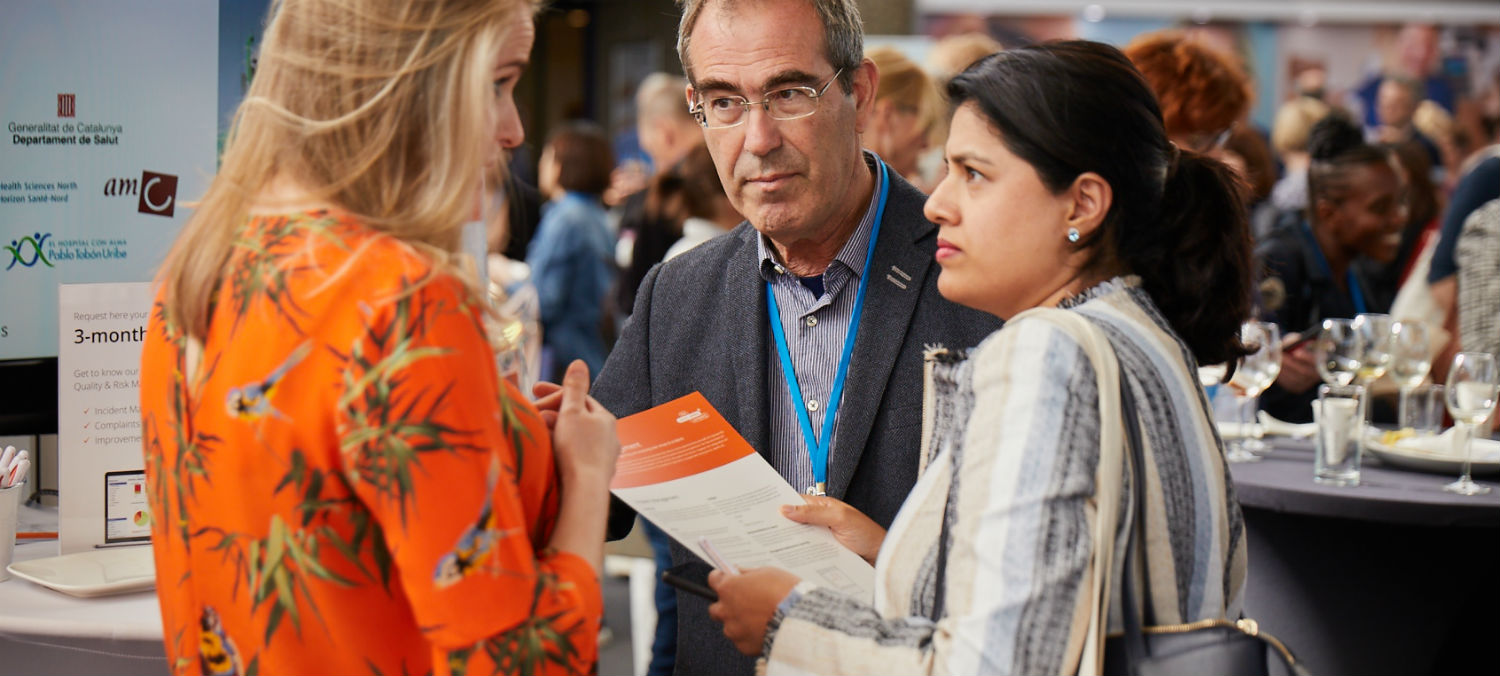 Experience Day 1: Golden Jubilee Foundation Approach to Quality and the Scottish Patient Safety Programme system-wide – 'building quality in'
A national institution, independently run by its own NHS Board, the Golden Jubilee National Hospital is the flagship hospital for reducing waiting times in key elective specialties in Scotland. One of Europe's largest and best known elective orthopaedic hospitals, the Golden Jubilee is now carrying out more than 25% of all hip and knee replacements in the country. It is also one of Scotland's largest ophthalmic units, carrying out at least 18-20% of all cataract operations.
This visit will allow delegates to see the benefits of high volume surgery and how the system has developed to deliver high quality care with low complication rates alongside introducing innovative practices. The second half of the visit will focus on the Golden Jubilee are creating conditions for improvement at a national level, the challenges this brings, and how they are working to overcome them.
Experience Day 2: NHS Lanarkshire – Quality in a health board setting
NHS Lanarkshire is the third largest health board in Scotland, covering over 650 000 patients and employing 12000 staff. During this visit, delegates will rotate around a number of projects in different care settings across the region, including person-centered visiting, sepsis improvement, frailty at the front door and a range of primary care and mental health transformations.
Experience Day 3: Tracking and tackling the inequality gap in Glasgow
The Clyde Gateway Urban Regeneration Company in the east end of Glasgow is achieving unparalleled social, economic and physical change. This visit will highlight how a Population Health Joint Working collaboration with local and national partners is working with the community to manage population
health challenges such as increasing physical activity, GP referrals and cancer screening rates. The day will showcase approaches to addressing and tackling inequalities and the impact of a built environment on health and social care. It will also offer the opportunity to visit the Emirates Arena to see how the Commonwealth Games 2014 legacy is maintaining health and wellbeing for the community, as well as a visit to a park which has reclaimed an inaccessible and derelict piece of land for community use.
Experience Day 4: Social inclusion and quality improvement work spanning a child's journey through to adulthood, improving health outcomes
Centrestage is a charity based in the West of Scotland which works with the local community to deliver a variety of high impact projects to promote social inclusion and reduce isolation. This exciting experience day will look at the impact of these projects on communities such as ex-offenders, young people and those struggling with poverty, and consider how improvement in care does not have to be limited to the acute setting. Participants will also meet and learn from healthcare professionals applying quality improvement methodology to maximise outcomes for children, as part of the Scotland-wide Children and Young People's Improvement Collaborative (CYPIC).
Experience Day 5: Innovative approaches to anticipatory patient care and mental health
NHS Lothian is Scotland's second-largest health board covering the City of Edinburgh and the surrounding counties that make up the Lothians. Serving a population of 850,000 and with an annual operating budget of £1.6BN ($2.1 Bn USD), they are one of the UK's largest healthcare providers.
This visit will demonstrate innovative approaches to anticipatory patient care across hospital, primary and community-based settings in Edinburgh and the surrounding area. All the visits will be to sites formally recognised for the quality of care they provide through external awards and validation. These will include a visit to a dedicated 'flow' service to match care needs and services across Lothian, a variety of highly innovative programmes using existing electronic record data and analytics to anticipate and plan care needs, and a major whole-service programme of quality improvement focussed on mental health.
Experience Day 6: Person-centred Care: the challenges of least restrictive practice within a high secure forensic mental health setting
This visit will enable delegates working in the field of mental health to learn about how the State Hospital adopts a person-centred approach to support patients as they engage in the recovery journey. The hosts are also looking for opportunities to learn from delegates about approaches they use to creating a person-centred approach in their own settings.
Due to security restrictions at the hospital, this experience day is only available to delegates working in mental health.  To apply to join, please complete this form
Experience Day 7: Scotland's largest hospital Queen Elizabeth University Hospital, and Royal Hospital for Children, Glasgow
NHS Greater Glasgow and Clyde is the largest health board in Scotland, serving a population of more than 1.2 million people and employing 38,000 staff. During this visit, delegates will hear from healthcare professionals delivering quality improvements in clinical settings at both Queen Elizabeth University Hospital and the Royal Hospital for Children.
Experience Day 8: NHS Ayrshire and Arran: Shaping high quality health services in a community setting
NHS Ayrshire & Arran provides a comprehensive range of high quality health services and is committed to involving local communities and partners in shaping these services. This visit will explore volunteer based approaches to dementia care, anticipatory care planning and palliative care with a care home focus and an opportunity to learn firsthand about the innovative Universal Early Years pathway and Family Nurse Partnership (FNP) approaches to assisting families in providing children with the best start in life.
South Ayrshire: Prestwick – Dementia Friendly Town
Dementia Friendly Prestwick is a volunteer based approach to ensuring people living with dementia in the Prestwick area are included, supported, listened to and maintain a good quality of life. Participants will listen to the experience of those who have driven the programme over the past 3 years, the activities that have been developed and the learning that has emerged and shared with others.
East Ayrshire: Care Home focus including Anticipatory Care Planning, Palliative Care and the Telecare Risk Management Centre
East Ayrshire Health and Social Care Partnership is one of Healthcare Improvement Scotland's (HIS) five test sites working alongside local communities to develop new ways to deliver palliative and end-of-life care. Delegates will hear about an alternative place of care for people, utilising a bed within a local care home which enables people with palliative and /or end of life care needs to be cared for in their local community in a homely setting. HIS commissioned a short film of the team in action which has been widely shared and has attracted interest from across Scotland. In addition delegates will hear about improvement work for COPD patients which is a priority for several our communities, who are living with the legacy of high rates of coal mining employment and the associated health risks to those workers.
Delegates will also hear about how a District Nursing Clinical Team Leader and a Service Officer for Care Homes developed and delivered Anticipatory Care Planning (ACP) education and support packages for the 19 care homes across East Ayrshire. HIS have recently filmed these 'ACPs in action' in a local care home. In addition our District Nursing teams are receiving a bespoke education training package which is enabling, through role play, staff to rehearse the practice of developing ACPs using courageous, caring conversations regarding palliative and end of life care.
North Ayrshire: Integrated Early Years Team including Health Visiting and Family Nurse Partnership
The Family Nurse Partnership (FNP) programme is multifaceted, adhering to wider local and national policy imperatives such as the Universal Health Visiting Pathway (Scottish Government, 2015) and The Children and Young People Scotland Act (2014). This visit will provide delegates with the opportunity to hear firsthand about implementation of the innovative FNP programme which begins in early pregnancy and focuses on helping young women to have a healthy pregnancy and to feel confident about supporting their baby to grow, develop and learn. The programme is designed to help young women and their partners develop and understanding of their baby, behaviour change, emotional development and the building of positive relationships.
In addition delegates will learn about the North Ayrshire Universal Early Years pathway which extends from the ante-natal period to the child's commencement at primary school, supporting new parents and babies by visiting at planned, key health, well being and infant developmental intervals. The aim of the early intervention and holistic approach provided by Universal Early Years is to support families to give their children the best start in life.