Julie E Reed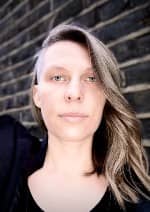 Visiting Professor, Halmstad University; Sweden
Julie is an internationally recognised Improvement Scientist with a special interest in the use of quality improvement methods and what is means to "act scientifically" in complex social systems.
Julie was Deputy Director of a large NHS research programme (CLAHRC NWL; 2008 – 2019) funded by the National Institute of Health Research, UK. The innovative programme investigated how to translate research evidence into practice and brought together academics, healthcare practitioners, and patients to work collaboratively with a shared purpose: improving health and care.
Julie is a Health Foundation Improvement Science Fellow and was a member of the first cohort (2011-2014). Prior to transitioning to healthcare in 2006 Julie completed her PhD in Chemistry. In 2020 Julie founded her own consultancy company, and was appointed as Visiting Professor at Halmstad University in Sweden.