Johan Thor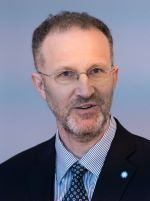 Medical advisor, Region Stockholm health system
Dr. Thor, a physician specialized in Social Medicine, is a medical advisor at the Region Stockholm health system working with knowledge-based management of health services including Health Technology Assessment (HTA).
He was the founding Director of the Jönköping Academy for Improvement of Health and Welfare at Jönköping University and remains as Associate Professor on its faculty, teaching master's students and advising doctoral students interested in quality improvement and coproduction of health and care.
Together with peers in Sweden, the UK, the US and Canada, Dr. Thor has explored the Frontiers of healthcare improvement through collaborative writing.