Göran Henriks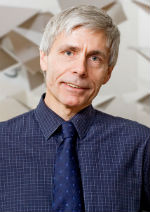 Chair Emeritus, International Forum Programme Advisory Committee and Chief Executive of Learning and Innovation, Jönköping County Council; Sweden
Göran Henriks is Chief Executive of Learning and Innovation at the Qulturum in the County Council of Jönköping, Sweden. The Qulturum is a centre for quality, leadership and management development for the employees in the County and also for the health care on the regional and national level. Göran took up his appointment in the start of Qulturum 1998.
He has over twenty year's experience of management in the Swedish health care system. Göran is a member of the Jönköping County Council Strategic Group.
Göran has been Jönköping's project director for the Pursuing Perfection initiative over the last four years and is a senior fellow of the Institute for Healthcare Improvement, Cambridge, MA.
In addition, he is part of the Strategic Committee of the International Quality Forum organised by BMJ and the Institute for Healthcare Improvement (IHI).