Sponsor
Cerner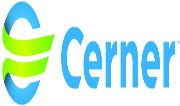 At Cerner, we believe in building positive partnerships that improve outcomes. Our platforms and services help connect people, information and care at more than 27,000 facilities worldwide. Recognised for innovation, we help integrate entire health and care systems, enabling them to deliver smarter, value-based care, and utilise intelligence to proactively manage and improve the health of their communities.
Sponsor
The Commonwealth Fund

The Commonwealth Fund is a private foundation that aims to promote a high performing health care system that achieves better access, improved quality, and greater efficiency, particularly for society's most vulnerable.
The Commonwealth Fund's Harkness Fellowship in Health Care Policy and Practice provides a unique opportunity for mid-career health services researchers and practitioners from Australia, France, Germany, the Netherlands, New Zealand, Norway and the UK to spend up to 12 months in the US, conducting original research and working with leading US health policy experts.
Destination Sponsor
Sponsor
Exhibitor
BMJ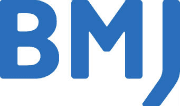 BMJ advances healthcare worldwide by sharing knowledge and expertise to improve experiences and outcomes. We publish one of the world's most cited general medical journals, The BMJ, alongside 60 indexed specialty journals.
We also produce e-learning modules, events and clinical decision support tools that help healthcare professionals improve the quality of healthcare delivery.
Exhibitor
Cemplicity
Cemplicity is the world leader in patient reporting software. Our platform offers the most innovative and comprehensive patient reporting in the world, to transform how the health industry captures, understands and actions patient feedback.
Cemplicity designers and engineers have reimagined how patient reporting should work, creating a solution that is easy to implement, simple for staff, and powerful for patients.
Our platform steps across the mountains of data that exist in health systems, to provide a clear and timely view of system and service performance from the patients perspective.
Exhibitor
Cognitive Institute

Cognitive Institute partners with healthcare organisations throughout the world to deliver our KnowHow – knowledge, insights and experience, to equip leaders and their teams with the skills to practise safer, more reliable and kinder healthcare.
For over 16 years, the Institute has provided independent, professional advice and multi-disciplinary education to engage and support all staff for sustainable organisation-wide culture change.
Cognitive Institute is part of Medical Protection Society (MPS), a not-for-profit protection organisation dedicated to healthcare professionals and organisations around the world.
Exhibitor
Institute for Healthcare Improvement

The Institute for Healthcare Improvement (IHI) is an independent not-for-profit organization based in Boston, Massachusetts. IHI is a leading innovator, convener, partner, and driver of results in health and health care improvement worldwide. At its core, IHI believes everyone should get the best care and health possible. This passionate belief fuels IHI's mission to improve health and health care. For more than 25 years, IHI has partnered with visionaries, leaders, and front-line practitioners around the globe to spark bold, inventive ways to improve the health of individuals and populations
Exhibitor
International Forum on Quality & Safety in Healthcare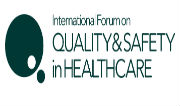 Now in its 23rd year the International Forum on Quality and Safety in Healthcare us one of the world's largest gatherings of healthcare professionals in quality improvement and patient safety. The International Forum supports and energises the movement for healthcare improvement and connects healthcare leaders and practitioners worldwide to improve outcomes for patients and communities. Visit us on stand xx to find out more about the upcoming 2019 Forums in Glasgow and Taipei.
Twitter: @Quality Forum #quality2018
Exhibitor
Exhibitor
Lightfoot Solutions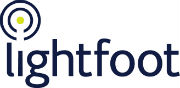 At Lightfoot Solutions we believe in placing the patient at the centre of the health system and that an evidence led, flow-based approach is critical to improving patient outcomes. We aim to build learning systems and learning organisations for our clients; systems and organisations that believe:
Continuous improvement is a business as usual activity as well as a fundamental skill set for all staff.
Evidence is key with data and information being open, transparent and critical to improved decision-making, both from an operational and improvement point-of-view.
The engagement and empowerment of clinicians and front line staff is vital to success.
Exhibitor
RiskMan International
RiskMan International forms part of the Datix Group of companies with offices in Melbourne, London and Chicago. Both companies have a mission to protect patients from harm by combining nearly fifty years of risk management experience with clever software solutions. As a global company we share similar values for providing excellent customer service and quality product offerings to all customers, regardless of size and location. RiskMan International (RMI) has an 18 year, demonstrated track record of implementing complex, large scale, Incident & Risk Management systems, on time and on budget. Talk to us today about how we can help you monitor, manage and analyse any important information in your organisation.