Students and Juniors Programme
For the first time, the Autumn International Forum on Quality & Safety in Healthcare 
are
 proud to offer a 
recommended programme stream
 and 
abstract submission process
 for emerging quality and safety leaders. From healthcare 
students
 to junior clinicians (up to postgraduate year 2, or prior to commencing 
specialty
 training)
, the programme is seeking to build a community around the next generation of healthcare professionals dedicated to patient safety and continuous quality improvement.
The programme includes:
A recommended stream of sessions to attend
Opportunities to share your work through a poster presentation
Social events
Why submit
Why submit?
The programme offers students and junior clinicians the opportunity to share their work with a global audience through a poster display. The displays are a valuable opportunity to tell colleagues and experts about your improvement projects and to help others learn from your strategies and experience.
Submitting an abstract in to the specific poster topic offers you:
The opportunity to display a poster
Have your work included in the International Forum
Present your work to delegates as part of our 3 Minute Thesis competition.
Poster topics
Submissions to our Student and Juniors Programme will be considered separately from those submitted to the main conference, however they should align with the main program topics:
Safety
Quality, Cost, Value
Person and Family Centred Care
Population and Public Health
Building Capability and Leadership
Work in Progress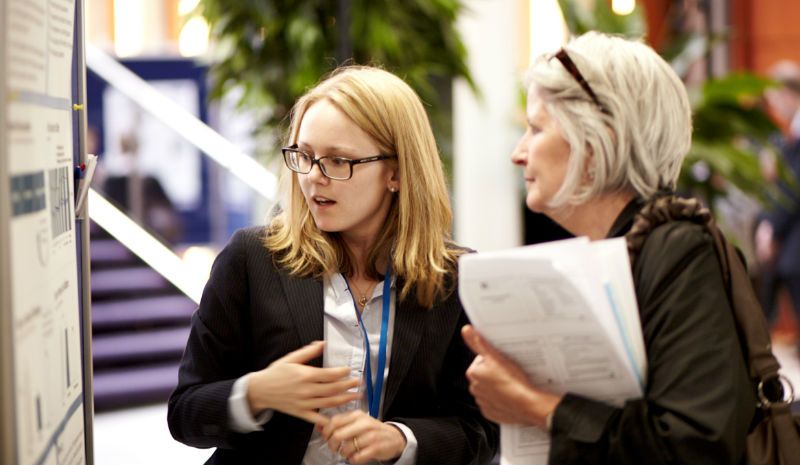 How to submit
Deadline for submissions is Friday 13 July.
Make sure you have downloaded and completed the poster abstract template above. If you have not done so, click 'Download abstract template' above to download the template. You must submit your application on the template provided. Applications that are not submitted on this template will not be sent for review.
When you are ready to submit, click on the 'Submit abstract' button above
Fill out the fields required and upload your template when prompted
Your submission is complete once you have reached the Submission Complete page
Once you have submitted your proposal, it will be sent for review and you will be unable to amend your proposal. Please ensure it has been completed in full before you submit.
Only submissions received via the Google form above are eligible for peer review. Any proposals submitted by email/fax will be deleted and will not be sent for review.
Student scholarships
There are a limited number of discounted registration places for full-time students and these will be allocated on a first come first serve basis.
The discount will apply to the International Forum registration fee only. We are unable to help with travel, accommodation or other associated expenses.
To apply for the discounted student rate, please send one of the following to Olivia Bulluss at obulluss@bmj.com:
A copy of your student card which clearly displays the date of validity in numerical form
An official letter issued by the Dean of your university which confirms you will be in full-time education at the time of the conference (10-12 September)
If your application is successful you will be provided with further instructions how to register with our student rates
Applications are now open.
Notifying you
All notifications will be sent out by the end of July 2018. Please note the email address that you supply in the Submitter Details page will be the email address used to correspond the results of your submission. If you change email addresses during this time, please let us know so we can update the system.
Questions?
If you have any queries about the program structure, please don't hesitate to contact The Student and Junior Programme convenor, Ben Nowotny.
Email: Benjamin.nowotny@monash.edu
Twitter: @BenNowotny