Connect to your target audience
If you are looking to meet influential healthcare leaders across the globe, live events are a great way to network and make new connections. You will be able to interact with 1,250 key decision makers within healthcare. View the Kuala Lumpur 2017 post event report.
Tangible ROI
1,250 attendees to meet
92% made key connections that may lead to future sales
150 leads gained on average
Innovative programme
18 hours of learning from over 50 sessions
Influential keynotes
96% of delegates rated sessions as good or excellent
94% would recommend the event
Contact us to discuss our opportunities and your requirements
David Bell
Sponsorship/ Exhibition Sales
Email:dbell@bmj.com
Tel: +44 (0)20 7383 6053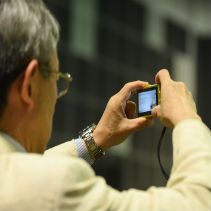 "BMJ is a credible, respected enterprise. We have been pleased with their willingness to work with us to find the right solutions" - Greg McCullough, Senior Programme Director, Medtronic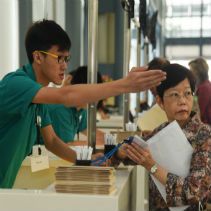 "Great conference! Well organised with a good list of delegates and networking opportunities." - Adelraouf Abu Coura - Marketing and Communications Director, The DataFlow Group
Why exhibit with us?
95% of our exhibitors say that they are satisfied with the quality of the audience they meet and 86%  make key connections that may lead to future sales.
– Interact with practitioners, managers and influential healthcare leaders
– Face-to-face interaction with time-poor decision makers, all under one roof
---
Who will you get to meet?
32% Primary and secondary care management
28% Senior clinicians
19% C suite
17% Nurses
4% Academic
---
Our exhibitors
See who exhibited with us at the latest International Forum in Kuala Lumpur (24-26 August 2017). Download list of exhibitors.
---
Please read our Sponsors and Exhibitors Terms and Conditions.