Keynote Speakers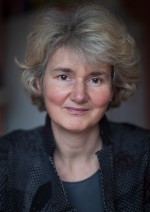 Fiona Godlee
Editor in Chief, The BMJ; England
Fiona Godlee is the Editor in Chief of The BMJ. She qualified as a doctor in 1985, trained as a general physician in Cambridge and London, and is a Fellow of the Royal College of Physicians. She has written and lectured on a broad range of issues, including health and the environment, the ethics of academic publishing, evidence based medicine, access to clinical trial data, research integrity, open access publishing, patient partnership, conflict of interest, and overdiagnosis and overtreatment. After joining The BMJ as an assistant editor in 1990, she moved in 2000 to help establish the open access publisher BioMedCentral as its founding Editorial Director for Medicine. In 2003 she returned to BMJ to lead its Knowledge division and was appointed Editor in Chief of The BMJ in March 2005. Fiona is honorary professor at the Netherlands School for Primary Care Research (CaRe), honorary fellow of the Royal College of General Practitioners, a senior visiting fellow at the Institute of Public Health at the University of Cambridge, honorary fellow of the Faculty of Public Health and a by-fellow of King's College Cambridge. She is on the advisory or executive boards of the Health Improvement Studies (THIS) Institute (thisinstitute.cam.ac.uk), Alltrials (alltrials.net), the Peer Review Congress (peerreviewcongress.org), the International Forum for Quality and Safety and Healthcare (internationalforum.bmj.com), Evidence Live (evidencelive.org), Preventing Overdiagnosis (preventingoverdiagnosis.net), the UK Health Alliance on Climate Change (ukhealthalliance.org) and the Climate and Health Council. She was a Harkness Fellow (1994-5), President of the World Association of Medical Editors (WAME) (1998-2000), Chair of the Committee on Publication Ethics (COPE) (2003-5), and PPA Editor of the Year (2014). Fiona is co-editor of Peer Review in Health Sciences. She lives in Cambridge with her husband and two children.
Other Speakers
Abdul Ghafur
Consultant and Adjunct Professor in infectious diseases, Apollo Hospitals, Chennai; India
Dr. Abdul Ghafur is the primary author and coordinator of the "Chennai Declaration", a document and initiative by medical societies in India, to tackle the challenge of antimicrobial resistance from an Indian perspective. He is a Consultant and Adjunct Professor in infectious diseases at the Apollo Hospitals, Chennai, India. He is a core committee member for National antibiotic policy and guideline of Indian Ministry of Health.
Dr Ghafur is an advisory member of the "Longitude prize". He had the honour to be interviewed by British Medical journal for the "BMJ confidential". He has delivered lectures in numerous prestigious international Infectious diseases and antibiotic policy conferences around the world and has been published in well-reputed journals such as the BMJ, Lancet, etc. He is an editorial board member and reviewer of many international journals. He received Indian Medical Association oration award for his contribution towards tackling antibiotics resistance efforts.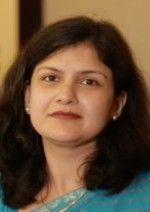 Abha Mehndiratta
Director, Institute for Healthcare Improvement (IHI); India
Abha Mehndiratta, MBBS, DCH, DNB, MPH is Director for the Institute for Healthcare Improvement (IHI) and is supporting Bihar Government's Continuous Quality Improvement (QI) Collaborative and the MaMoni project's QI Learning Network in Bangladesh, to improve clinical outcomes of mothers and newborns. She is also working as a Senior Advisor to the Global Health and Development Group at Imperial College London for greater use of evidence in formulating healthcare policy in India. Previously, Abha has worked as a Consultant for the World Bank, the National Institute for Health & Care Excellence (NICE) and ACCESS Health International.
She is a pediatrician by training and completed her degree in public health from the Harvard School of Public Health as a Fulbright scholar.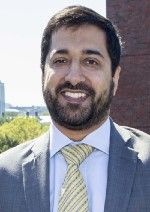 Azhar Ali
Executive Director and Head of Middle East/Asia Pacific, Institute for Healthcare Improvement (IHI); USA
Azhar Ali, BSc(Hons), MBChB, MRCGP(UK), MBA is Executive Director and Head of Middle East/Asia Pacific, Institute for Healthcare Improvement (IHI); USA, and the lead for IHI's portfolio of work in the Middle East and Asia Pacific regions; USA
Prior to joining IHI, Dr. Ali spent five years at the Abu Dhabi Health Services Co. (SEHA) in Abu Dhabi (UAE), initially as the Director of Clinical Affairs & Quality, Ambulatory Healthcare Services and then latterly as the Group Quality & Physician Services Director. Dr. Ali is also a Consultant in Family Medicine and has nearly 20 years of clinical experience. He also spent nearly three years as a surveyor for Joint Commission International Accreditation (JCIA).
Previously, Dr. Ali served as a Clinical Director of Primary Care in Lanarkshire, Scotland and was a GP Principal and partner at Strathaven Health Centre in Lanarkshire. Dr. Ali was also National Clinical Lead for the Royal College of General Practitioners (RCGP) Scotland's flagship programme, Living Better, and served as Co-Chair/Primary Care Lead for the Respiratory Managed Clinical Network in NHS Lanarkshire.
Dr. Ali is a graduate of the University of Glasgow and Imperial College, London. Additionally, Dr. Ali holds an MBA (with distinction) from the University of Strathclyde. Dr. Ali is a member of distinguished medical
societies including the Royal College of General Practitioners (UK). He is a member of the Faculty of Medical Leadership and Management (FMLM), UK, and is an alumnus of the INSEAD Middle East Health Leadership Programme.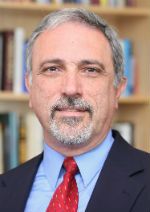 Frank Federico
Vice President and Senior Safety Expert, Institute for Healthcare Improvement (IHI); USA
Frank Federico, Vice President and Senior Safety Expert at IHI, has been working to improve patient safety since the beginning of the movement. He has been the senior lead in a Pfizer funded grant to optimize medications in primary care in the US.
Girdhar Gyani
Director General, Association of Healthcare Providers; India
Dr Girdhar Gyani is widely recognised as the founder of healthcare quality in India. During his tenure as Secretary General, Quality Council of India (2003-2012), Dr Gyani played a pivotal role in formulation and operating of National Accreditation Board for Hospitals and Healthcare Providers (NABH), for the first time in the Country. Currently Dr. Gyani is working as Director General, Association of Healthcare Providers (India). AHPI represents the vast majority of healthcare providers in India. The mission of AHPI is to build capacity in Indian health system with focus on patient safety and affordability.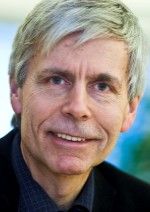 Göran Henriks
Chief Executive of Learning and Innovation, Qulturum; Sweden
Göran Henriks is Chief Executive of Learning and Innovation at Qulturum in Region Jönköping County, Sweden.
Mr. Henriks academic background is in Psychology from the University of Lund, and worked as a child psychologist. He holds a Master's degree in Business Administration from University of Gothenburg. He worked as a child- and school psychologist during 1976-1983. Between 1978 and 2000 he was also engaged in top sport as he was coaching national teams in basketball.
Mr. Henriks has more than thirty years' experience of management in the Swedish healthcare system. He is a member of the Region Jönköping County's Top Management and Strategic Group. Göran is a board member of the Swedish Institute for Quality, SIQ, senior advisor SALAR, chair Emeritus International Forum Programme Advisory Committee and the chairman of the South East Health Care regions Quality registers centre.
He is also the chairman of the Strategic Committee of the International Quality Forum organised by the British Medical Journal (BMJ) and the Institute for Healthcare Improvement. Göran is also appointed as a Senior Fellow at the Institute of Health Care Improvement. He is appointed as professor in Quality Management at University of Yerevan, Armenia.
Guarav Loria
Group Chief Quality Officer and Head Operations, Vice President, Apollo Hospitals Group; India
Gaurav Loria is a healthcare management professional with over 16 years of experience in hospitals, ambulatory care clinics, healthcare IT and consultancy projects. Mr. Loria has advocated special quality improvement; cost efficiency (Six sigma), revenue generation and lean management projects across all the departments in various hospitals and ambulatory care centers.
Mr. Loria has authored a fiction "Conditions Apply" and many articles, case studies and books on tracers & quality improvement initiatives. He has also won many awards such as the Hall of Fame award, Top 50 Quality Professionals in the world citation, Young Leader of the Year award, besides many Hospital Management Asia, Federation of Indian Chambers of Commerce & Industry, IHF Awards. He has also launched a campaign "I am responsible" to create awareness of the individual's responsibility towards their own health.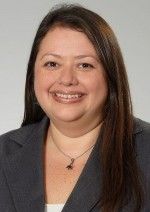 Jessica Behrhorst
Senior Director Patient Safety, Institute for Healthcare Improvement (IHI); USA
Jessica Behrhorst, MPH, CPPS, CPQH, CPHRM, is Senior Director, Patient Safety at the Institute for Healthcare Improvement (IHI). Prior to joining IHI, she served as the Assistant Vice President of Quality and Patient Safety at Ochsner Health System where she oversaw various projects involving patient safety, performance improvement, regulatory readiness, ambulatory nursing, and quality outcomes. In her time there she also led the system-wide implementation of Root Cause Analysis and Action (RCA2). She has presented her work on (RCA2) and Improving the Culture of Safety at various regional and national meetings. She has also worked on research projects involving reduction in s​epsis mortality and access to health care for underserved populations. Jessica received her bachelor's degree from Tulane University and her Master of Public Health Degree from the Louisiana State University School of Public Health. She is a Certified Professional in Patient Safety (CPPS), a Certified Professional in Healthcare Quality (CPHQ) and a Certified Professional in Healthcare Risk Management (CPHRM).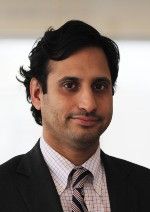 Kedar Mate
President and CEO, Institute for Healthcare Improvement (IHI); USA
Kedar Mate, MD, is the President and CEO at the Institute for Healthcare Improvement (IHI) and a research professor at Weill Cornell Medical College. Dr. Mate's scholarly work has focused on health system design, health care quality, strategies for achieving large-scale change, and approaches to improving value. He is the recipient of the Paul & Daisy Soros Fellowship and has been recognized as an Aspen Institute Healthcare Innovator. Previously Dr. Mate worked at Partners In Health, served as a special assistant to the Director of the HIV/AIDS Department at the World Health Organization, and led IHI's national program in South Africa. Dr. Mate has published numerous peer-reviewed articles, book chapters, and white papers. He graduated from Brown University with a degree in American History and from Harvard Medical School with a medical degree.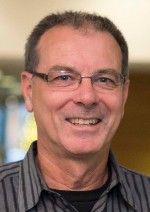 Pierre Barker
Chief Global Partnerships and Programs Officer, Institute for Healthcare Improvement (IHI); USA
Pierre Barker is responsible for IHI's Strategic Partnerships across the globe and for IHI's programming in countries around the world outside North America. In addition to advising governments and large organizations on quality strategies, IHI uses the science of improvement to promote improved outcomes in health and health care. Dr Barker also leads IHI's extensive global programming in maternal and child health. In that capacity he is working with the WHO to help develop a global implementation strategy to improve quality of care for mothers and newborns. He attended medical school in South Africa and trained in pediatrics in the UK and US. Before joining IHI, he was Medical Director of University of North Carolina (UNC) Children's Hospital clinics and was responsible for leading health-system-wide initiatives on improving access to care and chronic disease management. He is a Clinical Professor of Pediatrics in the Maternal and Child Health Department at Gillings School of Global Public Health at UNC Chapel Hill.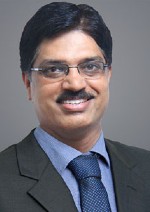 Sanjeev K Singh
Medical Superintendent, Amrita Institute (AIIMS), India
Dr Sanjeev Singh is a pediatrician by training and did his Masters in Hospital Management. He completed his PhD in Hospital Management and Infection Control in 2013.
He worked as a Regional Coordinator at WHO-India in a Disease Eradication Program for a couple of years before joining as Chief Medical Superintendent at a 1350 bed university teaching super specialty hospital – Amrita Institute of Medical Sciences at Kochi.
He has done his fellowship on Patient & Healthcare worker Safety from University of Virginia and fellowship on Health Technology Assessment (HTA) from University of Adelaide. He is an Improvement Advisor at the Institute of Healthcare Improvement (IHI), US. He is a faculty at Indian Institute of Management, Kolkata (HEMP) and at IIM Bangalore.
Dr Sanjeev is also an Ambassador from India to Society of Healthcare Epidemiology of America (SHEA) and has been adjudged as "Heros of Infection Control" by Association of Professionals of Infection Control (APIC), US. He was a member of Technical Committee at NABH and is presently the Co-Chair of Research Committee at NABH. He is Lead Assessor for International Society for Quality (ISQua). He is Chairman of Technical Committee at AHPI and Health Sector Skills Council of India (GOI). He is a member of Drug Safety Council, GOI and member National Advisory Body on Occupational Exposures, Healthcare without Harm. He is Chair of National Advisory Board on Vascular Access and Infusions.