Organisers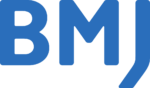 BMJ
Stand #8
BMJ shares knowledge and expertise to improve healthcare outcomes. We publish one of the world's most cited general medical journals, The BMJ, alongside over 70 specialty journals. We also produce e-learning modules, events and clinical decision support tools that help healthcare professionals improve the quality of healthcare delivery.

Institute for Healthcare Improvement (IHI)
Stand #7
For more than 25 years, IHI has used improvement science to advance and sustain better outcomes in health and health systems across the world. We bring awareness of safety and quality to millions, accelerate learning and the systematic improvement of care, develop solutions to previously intractable challenges, and mobilize health systems, communities, regions, and nations to reduce harm and deaths. We work in collaboration with the growing IHI community to spark bold, inventive ways to improve the health of individuals and populations. We generate optimism, harvest fresh ideas, and support anyone, anywhere who wants to profoundly change health and health care for the better.
Sponsors
Exhibitors:

ECRI Institute
Stand #3
Advancing Effective Evidence-Based Healthcare Globally:
As an independent, nonprofit organization, ECRI Institute serves as a trusted authority on healthcare practices and products that improve the safety, quality, and cost-effectiveness of patient care. Named as a Patient Safety Organization (PSO) by the U.S. Department of Health and Human Services, ECRI Institute has analyzed more than 2.6 million serious patient safety events and near-miss reports from over 1,800 healthcare providers. We study the causes, research best practices, and disseminate guidance, benchmarking, and recommendations. Our safety surveillance and response serve as a rich, real-world evidence base that generates real-world solutions to complex safety problems.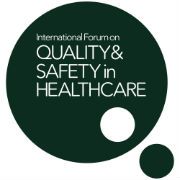 International Forum on Quality and Safety Healthcare
Stand #5
Now in its 24th year the International Forum on Quality and Safety in Healthcare is one of the world's largest meetings for healthcare professionals in quality improvement and patient safety. The International Forum supports and energises the movement for healthcare improvement and connects healthcare leaders and practitioners worldwide to improve outcomes for patients and communities. Visit us on our stand to find out more about the upcoming International Forums Copenhagen, and Sydney, in 2020.  

ITRI / Fujitsu / Heroic Faith / Manifold Health Tech
Stand #9
Industrial Technology Research Institute, Fujitsu, Heroic Faith Medical Science, and Manifold Health Tech Inc. are jointly exhibiting at the event this year.
Industrial Technology Research Institute (ITRI) founded in 1973, is the leading nonprofit R&D organization engaging in applied research and technical services, aiming to innovate a better future. ITRI focuses on the fields of Smart Living, Quality Health, and Sustainable Environment.
Fujitsu is a leading global information and communication technology company that aims to provide the best possible patient experience through IT-enabled innovation.
Heroic Faith Medical Science is dedicated to the development of non-invasive vital signs monitors. The company's Fully Automated Chest Sound Monitor won second place in the 2019 RESI Innovation Challenge.
Manifold Health Tech Inc. is a spin-off from ITRI, aiming to develop disease-specific applications to integrate, utilize, and distribute information. Welcome to come visit our booth!

RLDatix
Stand #4
RLDatix is the combination of RL, Datix and RiskMan International, with offices in the US, Canada, UK, Saudi Arabia and Australia. Together, with our software, we are making a difference in the lives of millions of patients around the world. Our company builds tools and provides insights that drive safer, better care across all categories of healthcare. We aim to help you manage, monitor and analyse your data for better outcomes. Combined, we are a global team that is passionate about improving healthcare and we believe in what we do and we truly want to make a difference in the lives of patients around the world. Talk to us today to find out more.

Joint Commission International
Stand #6
Joint Commission International (JCI) works to improve patient safety and quality of health care in the international community by offering education, publications, advisory services, and international accreditation and certification. In more than 100 countries, JCI partners with hospitals, clinics, and academic medical centers, health systems and agencies, government ministries, academia, and international advocates to promote rigorous standards of care and to provide solutions for achieving peak performance.
Over 1,000+ public and private health care organizations in 70+ countries have earned the prestigious Gold Seal of Approval® as proof of JCI accreditation. JCI's accreditation program was developed by international experts and sets uniform and rigorous though achievable expectations for structures, processes, and outcomes for health care organizations. Visit our website for more details.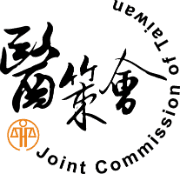 Joint Commission of Taiwan
Stand #1+2
The Joint Commission of Taiwan (JCT) is an independent, not-for-profit organization established in 1999.
With credit and trust earned from society for its honesty, integrity and neutrality in implementing accreditation, certification and onsite inspection activities over time, JCT is committed to promoting quality and patient safety concepts, the use of quality management tools, and healthcare professionals training, in order to help administrators of healthcare organizations and professional healthcare providers to improve healthcare quality.
With experience in promoting and participating in the reform of Taiwan healthcare system for years, JCT has developed expertise and established a solid foundation. Also, the capacity of continuous innovation and development allows JCT to create extraordinary value. Step by step, JCT is making continuous efforts to be the promoter of healthcare quality, in order to develop the partnership between people and the healthcare facilities and to enhance healthcare quality. In the future, JCT will be toward highly regarded accreditation and quality improvement organization with "worldwide perspective", hoping that people can receive the safe, high quality, efficient, and human-centeredness healthcare services.

EBM Technology Inc
Stand #11
EBM Technologies, Inc. is dedicated to developing and marketing cutting-edge software and medical information solutions to health sectors. Headquartered at Neihu Science Park in Taipei City, EBM Technologies is currently operating in more than 3500 hospitals sites globally including Taiwan, Japan, China, Southeast Asia, the United States, and soon in Middle East. Able to draw on 30 years of experience, EBM is now shaping its future in mobility and AI integration solutions. EBM's core competence is helping healthcare providers save time and costs and ultimately enhance the quality of patient care. If you require for more information, please visit our website www.ebmtech.com.