Registration and payment
The International Forum will take place on 18-20 September 2019 at the Taipei Marriott Hotel, Taipei.
Types of registration
Our individual and group rates are applicable to all delegates, with special discounts available for:
Students in full-time education
Residents of Lower Middle income Countries (LMCs) and Low Income Countries (LICs)
See all rates below.
Registration and payment
All bookings should be made online. Prices are in US dollars (US$). Early Bird registration has now closed (24 July 2019). Please note that payment for the individual registrations must be made by credit/debit card or by cheque. If you wish to pay by cheque, please fill in our booking form and send it to us with your cheque. We can only issue an invoice for groups of 5 or more delegates.
Delegate fees
Fees in US Dollars
 
3 days (Wednesday – Friday)
2 days (Thursday – Friday)
 

Early Bird rate (until 24 July 2019)

Standard rate (from 25 July 2019)
Early Bird rate (until 24 July 2019)
Standard rate (from 25 July 2019)
Individuals
US$1425
US$1580
US$895
US$1050
Groups of 5-20 (10% discount)*
US$1336
US$1475
US$806
US$945
Groups of 21-50 (15% discount)*
US$1291
US$1423
US$761
US$893
Students**
n/a
US$300
n/a
US$200
Low income countries (LICs)**
US$880
n/a
US$350
n/a
Lower middle income countries (LMCs)**
US$1175
n/a
US$645
n/a
*Group savings apply when a minimum of 5 or more individuals from the same organisation register at the same time. See more about booking as a group below. **See criteria below for booking with our scholarships and special discounts, applicable for students, teachers and delegates from low income/lower middle income countries.
Booking as a group
Groups can save between 10% and 15% on individual delegate rates and accelerate their learning as a team. Booking as part of a group does not only allow you to save on your delegate fees but also gives an opportunity to maximise your experience and your organisation's exposure at the International Forum.
Group savings apply when a minimum of 5 or more individuals from the same organisation register at the same time
Group bookings are available for 2 or 3 days packages only (Wed-Fri or Thur-Fri) and must be made online
For bespoke packages for larger groups (50+ delegates), please email Warren Lee, Manager for Strategic Partnerships and Alliances, on wlee@bmj.com.
Student Scholarships
All discounted registration places for full-time students have now been filled, and no further places are available.
There are a limited number of discounted registration places for full-time students and these will be allocated on a first come first serve basis. The discount will apply to the International Forum registration fee only. We are unable to help with travel, accommodation or other associated expenses. To apply for the discounted student rate, please send one of the following to Emily Dobie at edobie@bmj.com:
A copy of your student card which clearly displays the date of validity in numerical form
An official letter issued by the Dean of your university which confirms you will be in full-time education at the time of the conference (Wednesday 18- Friday 20 September 2019)
If your application is successful you will be provided with further instructions on how to register with our student rates
Applications are now closed.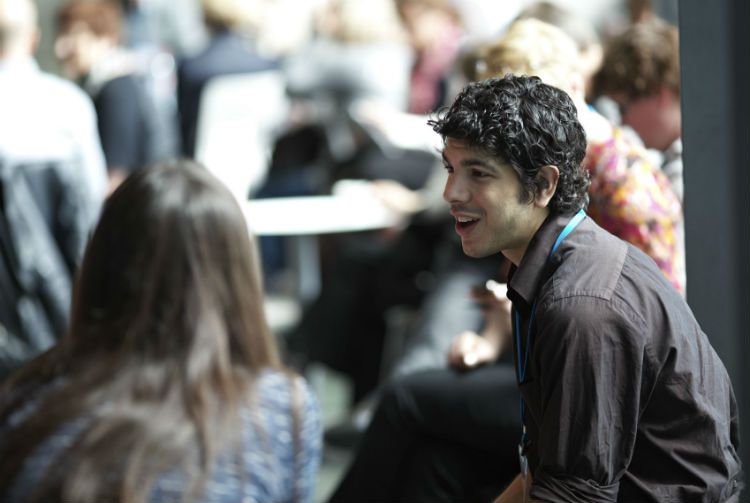 Lower Middle Income and Low Income Countries rates
We do have a limited number of places for delegates who are residents of and working in low income countries and lower middle income countries to attend the International Forum for the two or three event days at a reduced registration rate. Please check your Country Classification to see if you are eligible. Please note that these discounts are applicable to our standard individual registration fees only and are not applicable for travel, accommodation or other costs associated with attending the International Forum. When booking with these special rates, please enter your full address on the booking details page as this will be used to verify your registration. You may be contacted to provide a proof of residency. When registering, please select to register as a delegate. The discounted rate will be automatically applied when you choose a country recognised from the World Bank as a LMC or LIC when filling in your personal details.
Tips to convince your manager
Highlight the lessons for delivering high quality healthcare with limited resources you will take home after attending the forum. Download our letter template to send to decision makers.
Help Guides
For any delegate enquiries, please email our Customer Services team on events@bmj.com. For guidance on how to book, please click here.
Delegate booking Terms and Conditions