Programme theme
Our theme in Taipei 2019 is Transforming Quality for Tomorrow.
In a challenging global climate, this year's programme will tackle the biggest issues of today and prepare you for those of tomorrow. Consider how through innovative projects, collaborative working and a passion for change we can transform outcomes for patients and their communities.
Taipei is a city positioned at the cutting edge of new developments in industry and technology, and we will learn how healthcare projects both locally and internationally are being inspired by innovations in new safety tools, artificial intelligence, social networks and big data to create a healthcare system that is more efficient, co-created with service users and delivers what matters most to the patient.
Learn about the latest in quality and safety
Some of the key areas we will be covering are (not limited to but including):
Technological advancements: from the role of Artificial Intelligence in Healthcare to utilising Cloud and EMR systems
Evolving your work culture: we'll explore how to achieve joy in work, the psychology of change, human factors, demystifying culture and innovative leadership initiatives
Preparing for an ageing population: learn methods of improving flow and system design
Patient advocacy and co-design: hear about transforming systems with the benefits of co-design, co-production and co-creation
Population education: find out how to ensure the public has access to safe, reliable healthcare information in the era of fake news
The challenges and benefits of global accreditation frameworks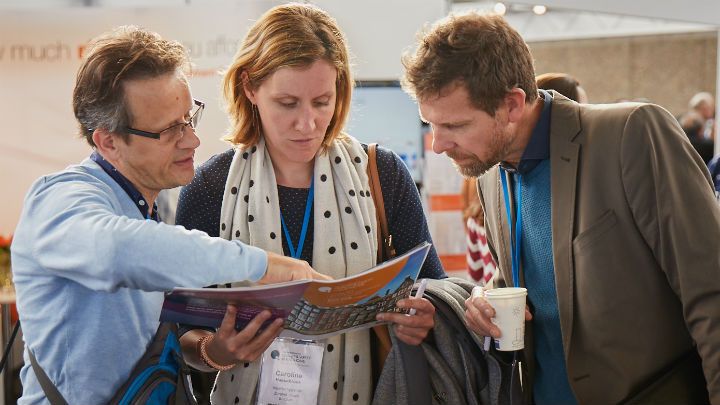 Programme features
The 2019 programme offers a range of different experiences and sessions so you can learn about cutting edge developments in quality improvement from around the globe.
Pre-day: Wednesday 18 September
Experience day programmes: Choose from 6 exciting visits to exceptional organisations across Taipei and discover how they deliver outstanding care first hand at our off-site full day experience visits.
Half day training programmes: Experience skills-based training workshops with internationally renowned experts in quality improvement which will expand your knowledge and application across a number of key topics and give you practical solutions to take back to your organisation.
International Science and Research Symposium: This interactive symposium will connect researchers and healthcare professionals who are at the frontline of implementing evidence-based improvement interventions.
Main conference days: Thursday 19 and Friday 20 September
International Keynote speakers: Hear dynamic keynote speakers from leaders in the field as well as inspiration from other industries. See all our confirmed keynote speakers here.
Over 40 sessions from 80+ speakers: Tailor your experience at the event by choosing from a range of lectures and workshops with speakers from across the world sharing their successes, goals, and ambitions, and demonstrate how you can make lasting change to your own practice.
Programme streams and topics
To help you navigate the programme we've grouped the sessions into 5 key themes:
Population and Public Health
Building Capability and Leadership
Safety
Person and Family Centred Care
Quality, Cost, Value
View all sessions by stream.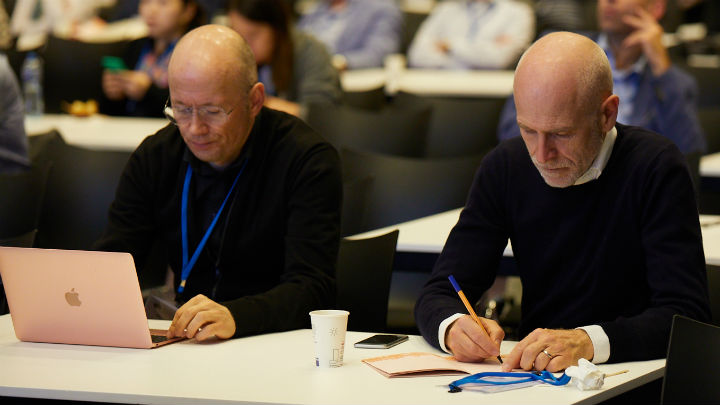 In Partnership with Patients
Patients have been at the heart of designing and reviewing the programme, ensuring a greater focus on the patient and the personal story. Our strategic advisory board has been integral in putting the programme together. Gloria Lin (President of Taiwan Association of Cancer Patients, TACP) and Manvir Jesudasan (Chairman, Patients for Patient Safety, Malaysia & Patient Advocate) are our patient representatives for this group, and we also support patient engagement at the Forum in the following ways:
Every speaker that submits a proposal is asked for a declaration stating how patients were included in the work that will be discussed. These declarations were all considered as part of the session selection by our programme advisory committee.
The 'Person and Family-Centred Care' stream is dedicated to showcasing excellent examples of care that puts patients first
Each presenter is given the opportunity to bring along a patient co-presenter to contribute to the presentation and give insight into how the initiative has impacted service users
There are a number of sessions on the main programme that are designed and presented by patients and service users