What to do?
Here is an official guide on activities to do in Melbourne and Victoria.
Local and Regional Tours
Below is a list of local and regional tours for you to take part in before, during or after the conference: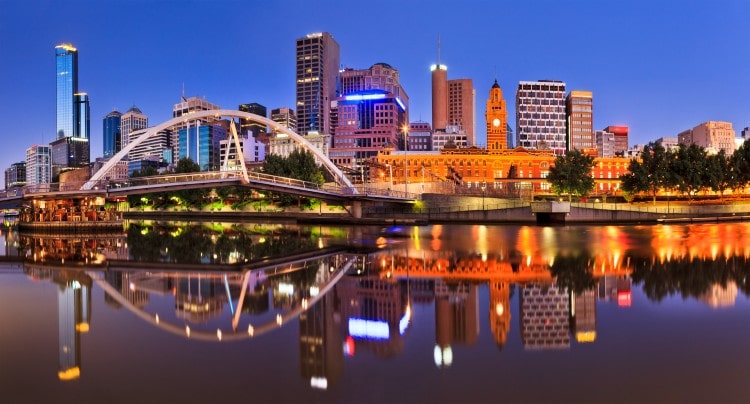 Start your interactive journey
Weather
What's the Weather Like in Melbourne in October?
October is a delightful month to visit Melbourne as spring is in full swing. The flowers are blooming and trees are returning to luscious shades of green. The weather is mild and with an average of eight hours of sunshine per day, it's an excellent time to explore this metropolitan city and avoid some of the summer season crowds.
How Hot is Melbourne In October?
The average daily temperatures are around 15°C and the afternoon high tops out at 20°C. However, the mornings can still be on the chilly side with temperatures falling to an average overnight low of 10°C.
Is October Wet In Melbourne?
October is usually the second wettest month of the year in Melbourne, coming in just behind May. On average, the region receives 65mm of precipitation over a period of 14 days making much of the month damp and drizzly.
General Information
Currency
Australian dollars (AUD). ATMS are widespread. EFTPOS, Australia's electronic payment system, is also widely available in most Australian shops, restaurants and hotels, allowing you to pay for purchases with your credit/debit card.
Tipping
Hotels and restaurants do not generally add service charges to your bill, and tipping is always your choice. In some upmarket restaurants, it is typical to tip waiters 10% of your bill for good service.
Emergency services
The emergency number for police, ambulance and fire brigade is 000.
Electricity and conversions
You may need an adapter in order to plug your appliances into the power sockets in Australia: the adapter required for Australia is Type 1 Australia plug. The plugs in Australia have two flat metal pins, forming an inverted 'V' shape, and occasionally a third pin in the centre. The electrical current in Australia is 220-240 volts, AC 50Hz.