Travel to the Bella Center
Getting to Copenhagen couldn't be easier – the city is served by one international airport (Copenhagen Airport), it is well connected by train across Denmark, and is easily accessible by Denmark's extensive road network.
Rail
At Copenhagen Central Station, you can access trains that are well connected throughout Denmark and the rest of Europe. This station also has a direct line to Copenhagen Airport and all forms of public transportation (public busses, local s-trains, the metro, and taxis).
Once at Copenhagen Central Station, you can take bus line 30 for a 20 – 25 minute ride directly to the Bella Center. For more information and to plan your journey please visit the Danish State Railways website.
Metro
Copenhagen is well connected through its metro system. The Bella Center has its own stop off of the M1 line. Other useful stops on the metro are the Copenhagen Airport – Københavns Lufthaven (line M2) and Copenhagen Central Station – Københaven H (line M4). For more information and to plan your journey please visit the Copenhagen Metro website.
Flying
If you're coming from further-afield, you can fly directly to Copenhagen from a multitude of cities across Europe, and the world. Also fly directly from destinations internationally, including New York, Boston, Chicago, and Montreal. For more information and to plan your journey please visit the Copenhagen Airport website.
Getting Around
Copenhagen is a well-connected city with a wide variety of public transportation to get around with. Visitors can buy multi-day City Passes that are valid on the metro, the bus, and the train. For more general and pricing information please visit the DOT website.
Biking is also a popular means of transport in Copenhagen. There are many city bikes that can be rented anywhere from a few hours to multiple weeks, usually found around metro stations and main city streets. The city also has many rental bike shops as well, pricing will vary.
City Attractions
Explore the classic tourist attractions below for the perfect day of sightseeing in Copenhagen:
Nyhavn Walk
Stroll down this picture-perfect 17th-century canal for time to relax.
Grab a drink and a bite to eat from one of the many restaurants and cafes, and sit along the canal and watch the world go by for a break from the bustle of the city.
View Hans Christian Anderson's former home, or take a boat tour down the canal for a relaxing afternoon.
The Nyhavn walk is free to visit. Read more.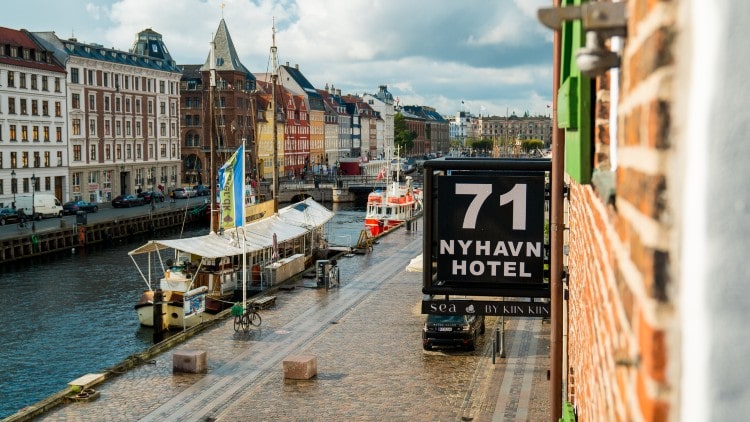 The Little Mermaid Statue
This statue, based on the tale The Little Mermaid by Hans Christian Anderson, was unveiled in 1913 and has become one of Copenhagen's most popular attractions, as well as one of the most photographed statues in the world.
You can view the statue of the young mermaid on the shore of "Langelinie" in the old port district of Nyhavn.
The Little Mermaid statue is free to visit. Read more.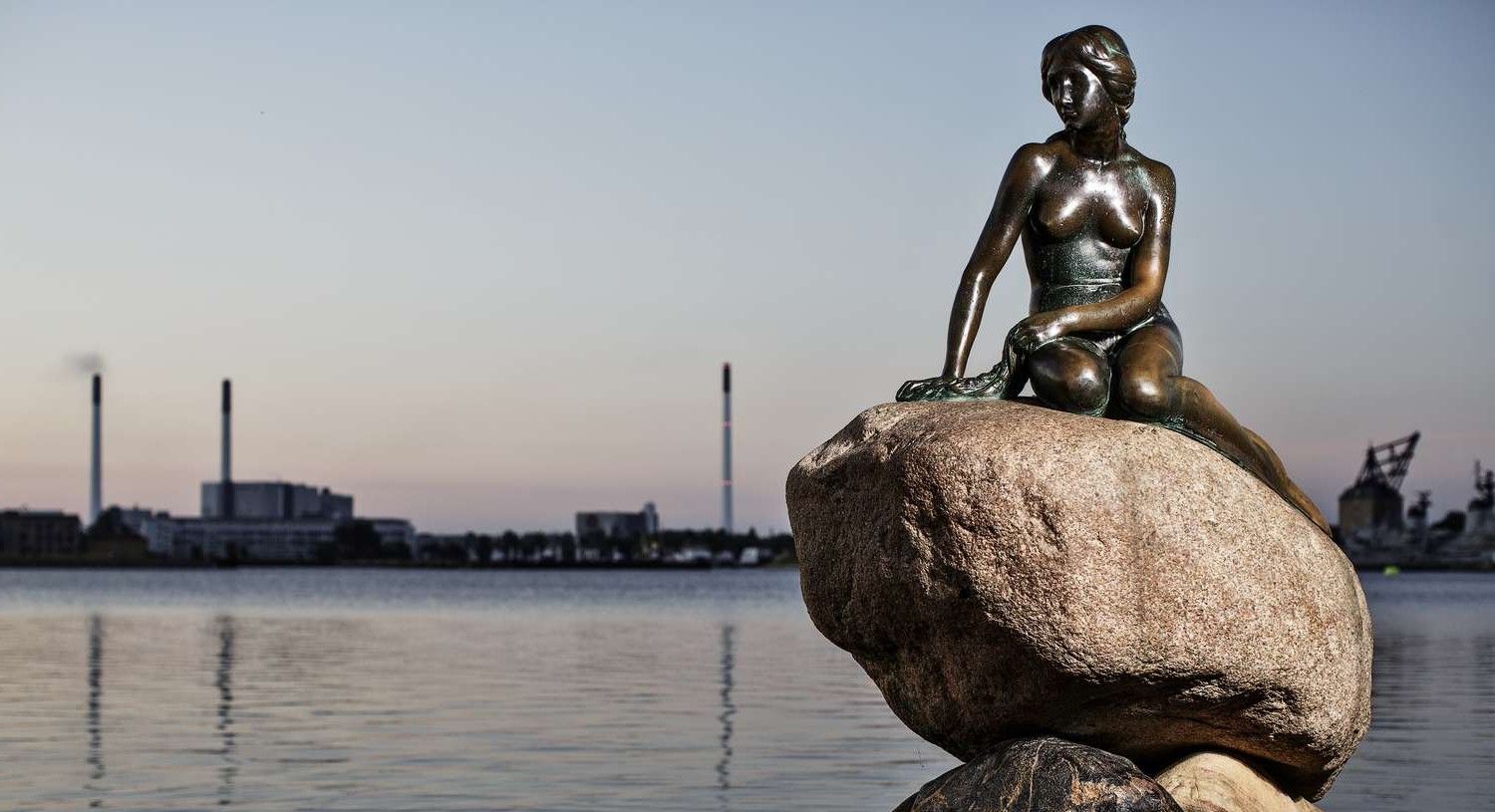 The Botanical Gardens
The Botanical Garden is a part of the Natural History Museum of Denmark at the University of Copenhagen. It holds the largest selection and variety of living plants in Denmark.
The garden was designed for peace, tranquility, and contemplation and provides a shady secluded escape from the city. It has multiple different gardens within, as well as a large lawn where visitors can relax.
The Botanical Garden is free to enter, however; some exhibits within the garden do charge an entry fee. Read more.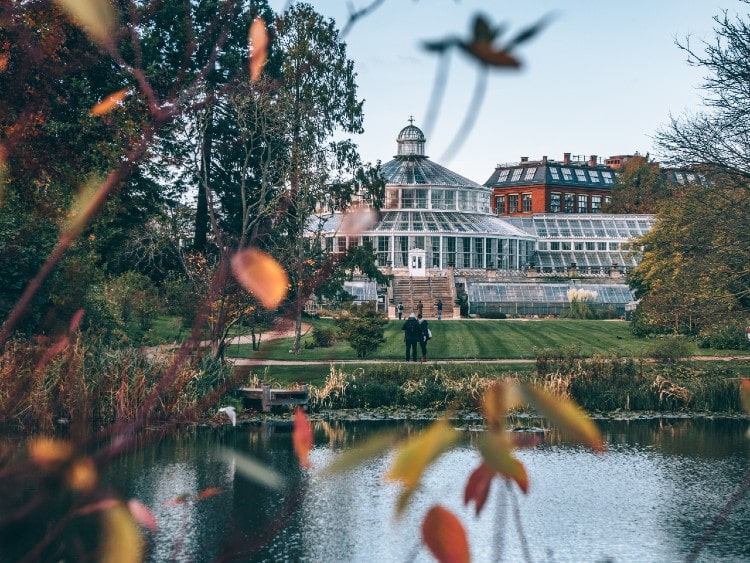 Tower of Christiansborg Palace
Visit the Tower of Christiansborg Palace and climb 106 meters above the city of Copenhagen! This is the tallest building in the city and you will be able to see a complete 360° view of the surrounding area, and on a clear day, all the way to Sweden.
This tower is a part of the Christiansborg Palace which used to house the Danish Royal Family, but now is the location of the Danish Parliament.
This attraction is free to the public and open everyday but Monday. Read more.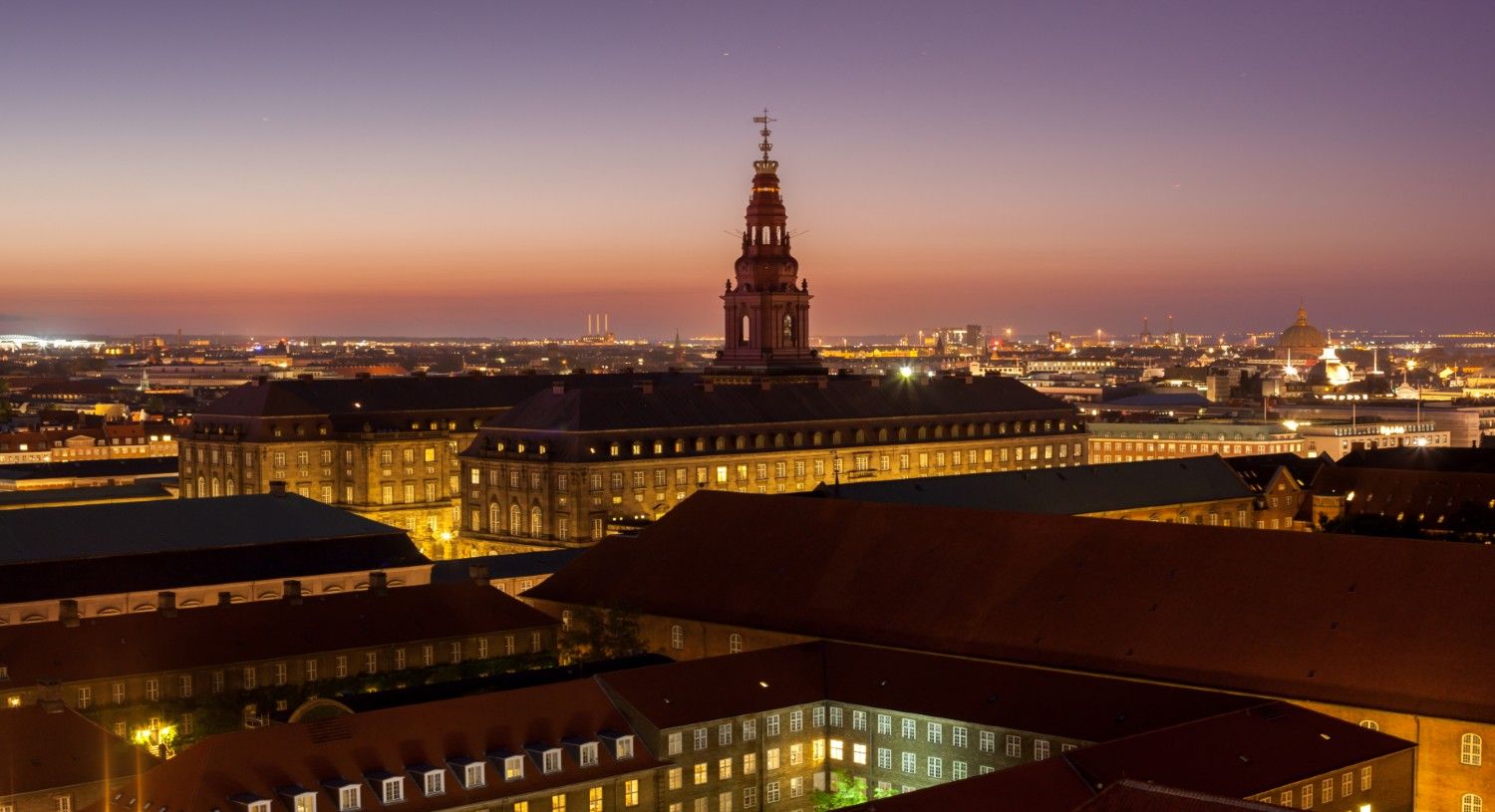 Medical Museion
The Medical Museion was once the home of the Royal Academy of Surgery. Today it has been transformed into the home of medical oddities documenting the history of medicine from antiquity to today.
The museum is open every day except Monday and offers free daily guided tours (included in ticket price) in both Danish and English.
There is an entry fee of 75 DKK (about 10 euros), please check the Museum's website for opening times and tour hours.
Weather in May
You can expect average maximum temperatures to range from approximately 8°C (46°F) to 16 °C (60°F) during the month of May. By May the days get warmer and longer with around 14 hours of daylight.
Tours
There are a large selection of tours to choose from throughout Copenhagen, there is something offered for all. Discover the city by bike on one of the many offered tours. Cruise through the canals of Copenhagen, or even experience the city through a guided food tour.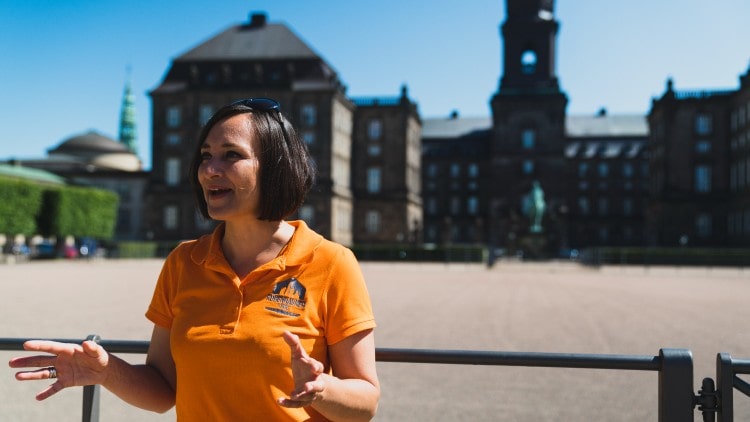 Useful Information
Currency
Danish Kroner (DKK)
Money
ATMs are widely available. There are also a number of Bureaux de Change.
Credit and debit cards are accepted in most hotels, restaurants and shops. Some smaller shops and guesthouse accommodation may only accept cash.
Tipping
There are no hard and fast rules for tipping in Copenhagen. If you are extremely happy with the service, you can leave a tip, particularly in restaurants or cafés. Tipping in bars is not expected. It is also not necessary to tip for taxi fares either, if you are paying in cash, you can round up to the nearest krone. All services have the tip included in the total price, so an additional tip is not necessary.
Smoking
Smoking is banned in all indoor places throughout Copenhagen
Emergency services
In the event of an unexpected emergency, call 112 for police, fire, or ambulatory services
Electricity & conversions
The standard voltage in Copenhagen is 220V AC, 50Hz. North American appliances need a transformer and an adapter; Australian appliances need only an adapter. Plugs have 2 pins and adapters are widely available.