Our 2020 conference theme
Our conference theme in Copenhagen is Breaking Down Barriers. 
In our 25th year, the International Forum in Copenhagen seeks to explore how we can unite those across our health and care systems to transform outcomes for and with patients and their communities. 
Inspired by the Danish approach to culture, we will consider how we can break down the barriers that often get in the way of creating lasting change. We will consider how we can move from hierarchical structures to open discussions, how we engage patients and service users on an equal footing, how we connect health and social care, and how we transform a burned-out workforce to one which embraces joy in work. We'll also look beyond quality improvement, and consider how working together with other methodologies and industries can bring new innovations and insights.
In Denmark, they have a concept we call Hygge. Hygge cannot be translated into a single word, but is a feeling of contentment, inclusivity and empowerment, and is often cited as why Denmark is one of the happiest countries in the world. Inspired by this pioneering nation, we'll demonstrate that by giving each person a voice, a platform and the support to speak out we can transform healthcare for the next 25 years to come.
Conference streams
To help you navigate the programme, the content is organised into 6 core streams:
One of the biggest challenges facing the global quality movement is limiting the harm caused by medical error. Sessions in this stream will consider innovative ways to tackle this issue, considering how we prevent adverse events through advances in technology, process and human factors training.
More care is not always better; overtesting and overprescribing can lead to a worse outcome for the patient and an intolerable strain on the healthcare system. Sessions in this stream will consider how to improve efficiency of care by creating new models, process improvements or pathways that are focussed on what matters most to the patient.
Patient and Family Centered Care
A core value of the quality improvement movement is moving from a place where healthcare is provided to the patient, to a collaborative space where patients have agency over the design, process and outcomes from their care. Sessions in this stream will consider how we keep the patient at the heart of healthcare, the value of co-designing projects with service users, and the benefits of patients taking the lead in improving lives for their communities.
Population and Public Health
The quality improvement movement recognises that to improve outcomes for a population we need to promote health as well as prevent illness, and ensure everyone has equal access to care. Sessions in this stream will look at innovative approaches to improving health outcomes on a national scale, as well as how new approaches can reach the most vulnerable people in our communities.
Building Capability and Leadership
To implement a new revolution in quality of care, organisations need to empower individuals at every level to be agents for change. Sessions in this stream will consider how we can disseminate learning and knowledge, build networks, optimise teams and scale up ideas from individual projects to international programmes.
Improvement methods – NEW for 2020
Any successful quality improvement strategy needs to be underpinned by a robust methodology and framework so that results can be measured, evaluated and shared. Sessions in this stream will consider how we analyse these methodologies, and what new models and approaches could transform the way we take ideas through to successful implementation.
Navigating the programme
This year we have over 80 inspirational sessions from 18 countries to choose from. To help you make your selections, on our programme page you can filter sessions by stream and session format. We have made sure there are a variety of learning styles on offer, including:
Interactive workshop – interactive workshop sessions give you the opportunity to connect with other delegates and work together on practical exercises, led by our expert speakers. Expect to come away with new connections and tangible outcomes to implement in your organisation.
Seminar – seminar sessions will feature one or more short presentations from our expert speakers, demonstrating how they delivered a project, the challenges on the way and how the results can be replicated, with time for questions at the end. Expect to come away inspired and with practical advice you can use in your daily work.
Rapid fire – rapid fire sessions are a fast-paced format that will expose you to a number of exciting ideas on a theme. Speakers will be given between 5-10 mins each to present, with questions at the end. Expect to come away with a taster of a large number of projects, and a new perspective on what's possible.
Panel – panel sessions are an opportunity for our expert speakers to discuss a complex issue, with plenty of time for questions from the audience. Expect to come away with a new viewpoint, and inspiration to create change.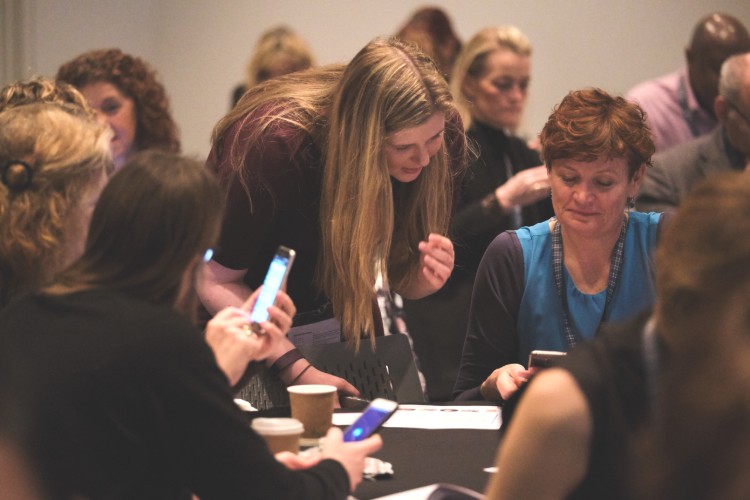 What's new?
In the spirit of breaking barriers, this year approximately 70% of the programme is made up of work that has never been presented before at the International Forum.
We will also have updates from some of the biggest quality improvement initiatives from across the globe, and have added a number of new and exciting features for you to explore:
What's working – These early morning short sessions (EN1-EN5 on Wednesday) will showcase a range of international projects that have demonstrated tangible results through innovative interventions in challenging circumstances
Achieving change at scale – These morning energiser sessions (EN6-EN9 on Wednesday) will give you an overview of an organisation or region that is undergoing large scale change to improve outcomes for patients
Innovation showcase – In this fast paced and rapid fire session (D8 on Thursday) you will hear talks from those have dared to do things differently and can demonstrate their results
Tech showcase – Come and hear from organisations that have used innovative digital solutions to solve wicked problems (E6 on Thursday)
The Danish Way – Hear how organisations from across Denmark have been breaking down barriers to improve care, and how you can apply their methods in your own country (A8 on Wednesday)
Learning from models outside of QI – join our interactive workshops to learn how theories from organisational development and behavioural insights can contribute to QI (M7 on Tuesday, D7 on Thursday and E8 on Thursday).
Still to come…
Look out for more details to be announced shortly on the following:
A brand new initiative around patient involvement
The chance to participate in our very first hackathon
Celebrating 2020: The Year of the Nurse