The programme theme
Our theme at the International Forum on Quality and Safety in Healthcare in Copenhagen 2023 is Adapting to a changing world: equity, sustainability and wellbeing for all.
This year, we are thinking about what's next. So much attention has been taken up with dealing with our current problems, we want to focus on how the improvement movement can help healthcare systems change.
We are living in a changing world. How we work, live and share the planet can no longer be taken for granted, and healthcare needs to meet these challenges.
Patients and healthcare users take a centre stage at the International Forum, encouraging us to rethink what matters in the delivery of great care. We want to bring the focus back to treating everyone with respect, making sure we are not wasting precious resources and that we care for the whole person.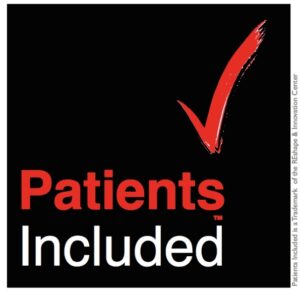 The International Forum on Quality and Safety in Healthcare in Copenhagen is the place to come together with colleagues from around the world as well as close to home to get the inspiration we all need to embrace and drive change.
The key topics and aims
We will have four key topic areas for Copenhagen 2023:
Equity
Wellbeing
Sustainability
Learning from adverse events.
Focusing on these topics will allow us to:
Examine strategies and projects that strive to deliver more equitable healthcare
Explore how environmental sustainability is being pursued in health and care
Support greater wellbeing in the workforce through processing the trauma of the past 3 years and mapping out a future in which the physical and mental health and wellbeing of staff is nurtured
Enhance learning that is outcomes-focused and involves practical engagement and consideration of the patient experience
Gain an international perspective on the digital transformation of healthcare to enhance delivery and improve outcomes
What does the programme include?
At the International Forum on Quality and Safety in Healthcare in Copenhagen, we are excited to offer:
75+ live sessions across 3 days

100+ patient safety and QI speakers 

10 half-day workshops

8 off-site experience visits

An interactive poster gallery, and rapid-fire poster presentations

4 keynotes
Our keynotes will focus on big-picture topics and will be delivered in lecture style.
Presentations will be delivered in lecture style with time for questions. They will discuss our key themes and enhance learning by showcasing strategies, projects and thinking that also will challenge and inspire.
The practical workshops will be interactive sessions and will include discussions and activities.
Our poster showcases will host rapid-fire presentations from the poster submissions we have received.
And our must-attend site visits will present a unique opportunity to visit local organisations and see hands-on how they deliver care. For 2023, we are excited to confirm 8 Experience Days, off-site experience visits run by:
North Zealand Hospital
The Technical University of Denmark (DTU)
Zealand University Hospital & Greve Municipality
Bispebjerg Hospital
Herlev Hospital and Copenhagen Academy for Medical Education and Simulation (CAMES)
Slagelse Psychiatric Hospital and Det Nære Sundhedsvæsen/Næstved Hospital
The City of Copenhagen
The three regions: Region Nordjylland, Region Syddanmark and Region Midtjylland
Who should attend the International Forum?
We welcome attendees from all health and care sectors and specialties, as well as patients, family members and service users. Our attendees include students, doctors, nurses, managers, service directors, Quality Improvement (QI) specialists, patients, public health specialists and C-suite. If you are passionate about improving outcomes for patients and communities, we would love you to join us.
We have content to suit all levels of experience, whether you are new to quality improvement or an established practitioner.