Call for Speakers is now closed, thank you for your submissions
Why speak at the International Forum on Quality and Safety in Healthcare?
The International Forum on Quality and Safety in Healthcare has a long history of connecting and informing healthcare professionals in quality improvement and patient safety. We connect health and care leaders, practitioners and consumers worldwide to improve outcomes for individuals and communities.
Our Call for Speakers gives you the opportunity to be part of a movement to ignite change across healthcare networks on a global scale. Apart from being able to share your work with an audience that has the power to make a real difference, you would build or increase your profile as an expert in your field.
We are looking for dynamic speakers to discuss their quality improvement and patient safety experience and knowledge in Melbourne on 30 October – 1 November 2023.
What are we looking for?
The International Forum brings together the quality improvement community to improve patient care. We do this by connecting health and care leaders, practitioners, communities and consumers, and sharing ideas and experiences from different countries, professions and healthcare systems. We showcase and discuss what works (and what doesn't) with the aim of creating a revolution in outcomes.
Speaker proposals can showcase an innovative project, run an interactive workshop or inspire a new way of thinking. See our Call for Speaker guidelines.
We welcome applications from across the healthcare sector and beyond, including non-clinicians, consumers and carers, voluntary/social sector employees, students and first-time presenters.
We have a strong preference for content that:
Is co-designed with or lead by consumers/patients
Illustrates strategies facilitating interdependent approaches for achieving improvement within and across settings and systems
Contains new and fresh ideas that have the potential to change the status quo
Has a robust evidence base with reliable results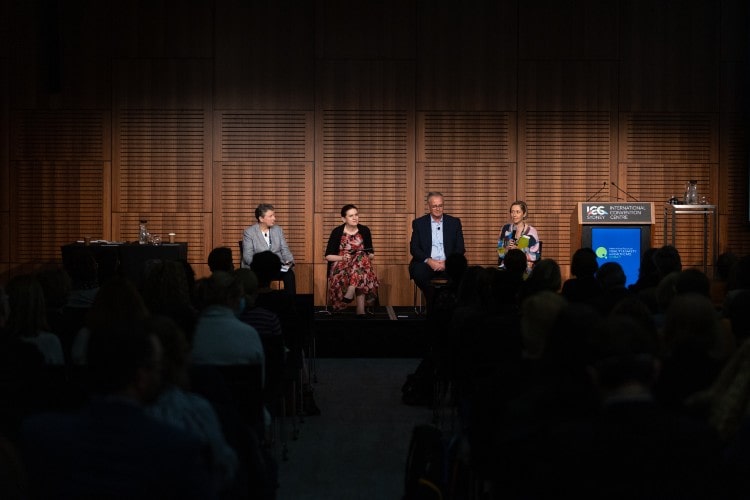 Call for Speakers topics for Melbourne 2023
Our conference theme at the International Forum in Melbourne will be People powered change – a healthier life, a fairer system, a sustainable future. The programme will show how transforming healthcare is only possible when everyone comes together to power change.
We have eight key areas for speaker submissions.
Diversity, equity and inclusion (DEI)
Submissions to this topic will look at the definitions of equity, diversity, and inclusion principles and the steps that need to be taken to unite inclusion and quality improvement practices at all levels. How can we achieve health equity for all? How do we learn to work more effectively with rural and indigenous communities to improve value-based care and outcomes? Abstracts will explore how to ensure EDI is implemented across all areas of healthcare and how this benefits employees, patients, families, and key stakeholders within the quality improvement ecosystem.
Workforce, wellbeing and engaging staff across the organisation and culture
Evidence suggests staff health and wellbeing initiatives delivered within organisations can improve health, productivity, and decrease sickness absences, yet the adoption of these services remains a challenge. Abstracts on this topic will explore the strategies, a needs-led approach to implement and initiate wellbeing programmes; and how to build organisational cultures that support staff, health and wellbeing.
Patient safety and co-creating care with service users
The ability to live well and maintain relationships is powered by a partnership of equals between people and healthcare professionals which recognises that patients, communities, and peer networks need to work alongside healthcare professionals, the community and the voluntary sector to support patient safety. Abstracts should consider how to improve the efficiency of patient safety and care by creating new models, processes and improvements that are focussed on what matters most to the patient.
Sustainability, climate change and environmental impact on health
Abstracts on this topic will explore how we handle different kinds of disturbances to the system, reconciliation between the health system and the community; and what support can be provided for improvement. We will discuss how we can provide better learnings and growth in terms of understanding from the community and consumer perspectives, and patients around. The bigger question being, how do health systems cope with climate change?
Emerging technologies and digital health
Improvement and transformation are happening at an extraordinary scale and pace. How can we harness the opportunity that technology brings to deliver better health? How do we create more agile systems? How can we make the best use of the data we can now access? Can we combine rapid evidence-generation with clinician expertise? How can we evaluate digital health innovations for health and safety? Abstracts submitted to this topic will explore these areas in more detail and provide evidence-based recommendations to support the outcomes.
Flow and safety
How do we get healthcare systems to work smoothly by delivering safe care to those that need it time after time? What are the workforce implications of a fast-paced healthcare system and what are the changes in models of care? And how do we address ongoing waves of covid on quality and safety in the healthcare system? Abstracts submitted to this topic will explore the subject of flow and safety in more detail and provide examples of projects where systems are in place.
Innovation in health
The quality improvement movement relies on innovation for change. Abstracts for this stream should look at innovative approaches to improving health outcomes on a national scale, as well as how new approaches can reach the most vulnerable people in communities. Innovations don't have to be high-tech, they can be social, digital, process or device innovations – but what does this look like now compared to the future?
People powered change and process
People powered change and process in healthcare seeks to empower individuals to take control of their own health and wellness. It encourages people to become active participants in their own healthcare decisions, rather than relying solely on medical professionals. This includes advocating for better access to healthcare, advocating for better quality of care, and advocating for better patient rights. It also seeks to create a more equitable healthcare system, where everyone has access to the same quality of care regardless of their economic or social status. Abstracts in this stream will provide practical examples of how these issues are being resolved and demonstrate how this is creating positive change in communities, particularly:
access to services
quality and cost of care i.e., lack of evidence-based approaches and the provision of sub-standard care
workforce shortages and
the ageing population
Notifying you
You will be notified of the outcome by email in early May 2023. Please note the email address that you supply in the Submitter Details page will be the email address used to correspond the results of your submission. If you change email addresses during this time, please let us know so we can update your records.