Headline Sponsor

SimConverse
SimConverse train healthcare workers to communicate better and more safely by using AI to play the role of any patient, colleague or casualty in any given communication scenario. Our technology is incredibly flexible to one's educational needs and as such is used across health curricula from year 1 of an undergraduate through to board registration and CPD training. We specialise in verbal communication, everything we do is firmly based in learning theory and it's important to us that we enable the best communication skills training possible.
If you're interested in improving communication skills training, please send us a message, we'd love to hear from you.
Sponsors

Ascom
Ascom is a global solutions provider focused on healthcare ICT and mobile workflow solutions. The vision of Ascom is to close digital information gaps allowing for the best possible decisions—anytime and anywhere. Ascom's mission is to provide mission-critical, near real-time solutions for highly mobile, ad hoc, and time-sensitive environments. We are trusted by some of the world's largest companies and public sector organisations. By providing critical information to the right person, in the right place, at the right time, to make the right decisions. We are the leading company in mobile workflow orchestration solutions. We work with them and thousands of customers across six contents and in over 40 sectors – from hospitals and long term care organisations to prisons, high-risk industries and retailers.

Australian Council on Healthcare Standards
ACHS is an independent, not-for-profit organisation dedicated to improving quality in health care. Our Council represents governments, consumers and peak health bodies from throughout Australia. We are Australia's leading health care assessment and accreditation provider. ACHS works with health care professionals, consumers, and government and industry stakeholders to develop and continually review health standards.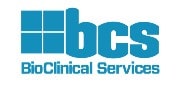 BioClinical Services
BioClinical Services provides an organisation-wide document solution for hospitals' medical device, surgical instruments and equipment user documentation requirements. Our web-based searchable Library enables staff to access and manage all of their manufacturers' Instructions For Use, reprocessing and decontamination guides and more at the point-of-care. All one click away from your hospital intranet, plus scanning system integration for your CSSD.
Together with our UK distributor, Althea UK and Ireland (www.althea-group.com/uk/), our services support over 300 Australian and UK hospitals. The Library minimises the administrative burden on frontline staff and supports your organisation's NSQHS or CQC accreditation and legal obligations with regards to access to this information.
Our latest product provides custom quizzes for your staff, where they can demonstrate competency in anything from following organisation's policies and procedures to using complicated equipment, complete with report generation and annual refresher courses.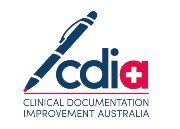 Clinical Documentation Improvement Australia
Clinical Documentation Improvement Australia (CDIA) was born out of a group of Australian doctors and nurses who observed how the quality of clinical documentation was impacting patients from a safety, quality and communication perspective, and hospitals from a funding perspective.
Since 2016, CDIA has partnered with many of Australia, New Zealand, and Saudi Arabia's leading hospitals and have educated more than 9,000 clinicians and health professionals about clinical documentation improvement.
In 2021, CDIA supported the inaugural CDI-dedicated conference in Australia. CDIA also released the first ever Clinical Documentation Specialist Certification (CCDS) for countries using ICD-10-AM and the CDIA Community – the global home of healthcare professionals passionate about CDI.
Our mission
Empowering clinicians to deliver safer care to every patient.
– By partnering with hospitals, we create a documentation culture that reflects the clinical truth
– Ensures hospital funding reflects patient complexity
– Enhances the integrity of healthcare data

Cognitive Institute
Cognitive Institute partners with healthcare organisations throughout the world to deliver our KnowHow™ – knowledge, insights and experience, to equip leaders and their teams with the skills to practise safer, more reliable and kinder healthcare.
For over 20 years, the Institute has provided independent, professional advice and multi-disciplinary education to engage and support all staff for sustainable organisation-wide culture change.
Cognitive Institute is part of Medical Protection Society (MPS), a not-for-profit protection organisation dedicated to healthcare professionals and organisations around the world.
Learn how Cognitive Institute's Promoting Professional Accountability Programme is supporting Ramsay Health Care in addressing behaviours that undermine a culture of safety. Join Chanelle McEnallay, Chief of Risk, Ramsay Health Care and Dr Stephen Priestley, Senior Medical Educator, Cognitive Institute in session at BMJ on 'Commitment to a speaking up and professional accountability culture is critical to achieving zero preventable harm'.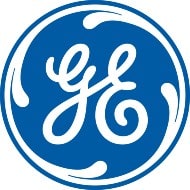 GE Healthcare
As a leading global medical technology, diagnostics and digital solutions innovator, GE Healthcare enables clinicians to make faster, more informed decisions through intelligent devices, data analytics, applications and services, supported by its Edison intelligence platform. With over 100 years of healthcare industry experience and around 50,000 employees globally, the company operates at the centre of an ecosystem working toward precision health, digitizing healthcare, helping drive productivity and improve outcomes for patients, providers, health systems and researchers around the world. We embrace a culture of respect, transparency, integrity and diversity.

RLDatix
We are RLDatix. We'd love to talk to you about how bringing workforce, risk, governance and compliance solutions together can support a safer experience for your patients, people and organisations.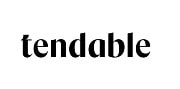 Tendable
Tendable is a health tech company that brings people together to better understand and improve quality in health and social care.
We apply the best digital technology to solve one of healthcare's most important challenges: how to continuously improve quality.
Our products lead a transformation in the culture of quality across care and clinical environments. Helping frontline teams provide better care, team managers to better understand quality issues and the leadership team to make informed decisions based on insights from real-time data.

Wolters Kluwer Health
Variations in care cost the healthcare industry trillions of dollars annually. And the cost to patients is no less concerning. In this climate of variability, Wolters Kluwer Health solutions deliver clarity when and where it matters most — so every patient benefits from the best knowledge and evidence. Our solutions engage clinicians making decisions about care, healthcare leaders paving the road to value-based care, patients taking a more active role in their health, researchers defining the cutting edge of medicine, and students preparing to become the next generation of healthcare providers. By providing meaningful insight and context to the people who need it most – at the most opportune time – Wolters Kluwer Health solutions reduce the variability that stands in the way of effective care. Every day around the world, healthcare professionals, students, and researchers are making important decisions using our trusted medical evidence and technology solutions through familiar names, such as Lippincott and Ovid®.
Organisers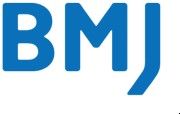 BMJ
BMJ is a global healthcare knowledge provider with a vision for a healthier world. The company supports health providers globally, from individual clinicians to major institutions, with evidence-based tools and resources:
The BMJ: One of the world's top five most cited general medical journals, The BMJ has built a reputation for challenging inadequate, unethical or outdated practice.
Latest clinical knowledge and opinion: BMJ publishes 70 journals, some of which are the most cited and influential titles in their specialty.
Clinical decision support: BMJ Best Practice is a multi-award winning app and website providing evidence-based answers to clinical questions, the latest research, and guidelines.
Learning and training: Accredited continuing medical education and continuing medical professional online courses for self-assessment and exam preparation.
Medical events and career services: Help for clinicians to improve practice in their current roles whilst also seeking new opportunities.

Institute for Healthcare Improvement (IHI)
For 30 years, the Institute for Healthcare Improvement (IHI) has used improvement science to sustain better outcomes in health and health systems across the world. IHI brings awareness of safety and quality to millions, catalyzes learning and the systematic improvement of care, develops solutions to previously intractable challenges, and mobilizes health systems, communities, regions, and nations to reduce harm and deaths. IHI works in collaboration with the growing IHI community to spark bold, inventive ways to improve the health of individuals and populations. IHI generates optimism, harvests fresh ideas, and supports anyone, anywhere who wants to profoundly change health and health care for the better.