Exhibitors

Emento
Imagine if each patient had their own digital healthcare guide available 24 hours a day? With Emento's digital platform it is a reality; the clinical staff is enabled to create an individualised and targeted care guide for their patients. The care guide forms the basis from going from "one-size fits all" information to making it possible and easy to provide the patients with the right knowledge at the right time during their courses of treatment. Evaluations show that the care guide creates reassurance, reduces unforeseen no-shows and increases the patient's autonomy and self-management. For the clinical staff, the solution can streamline workflows, create better conditions for measuring impact and renew professionalism and enthusiasm for work. Emento is a reward-winning Danish company specialising in software development and patient communication for the healthcare sector. Emento has offices in Aarhus, Copenhagen and Düsseldorf and delivers its solution to hospitals and municipalities.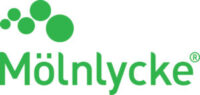 Mölnlycke
We are Mölnlycke®
A world-leading medical products and solutions company
Our purpose is to advance performance in healthcare and we aspire to equip everyone in healthcare, from clinicians to procurement managers, to perform at their best.
We constantly innovate to offer our customers the most sustainable solutions while not compromising on safety and quality of our products. And we're committed to do more with fewer resources.
Organisers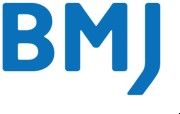 BMJ
BMJ is a global healthcare knowledge provider with a vision for a healthier world. The company supports health providers globally, from individual clinicians to major institutions, with evidence-based tools and resources:
The BMJ: One of the world's top five most cited general medical journals, The BMJ has built a reputation for challenging inadequate, unethical or outdated practice.
Latest clinical knowledge and opinion: BMJ publishes 70 journals, some of which are the most cited and influential titles in their specialty.
Clinical decision support: BMJ Best Practice is a multi-award winning app and website providing evidence-based answers to clinical questions, the latest research, and guidelines.
Learning and training: Accredited continuing medical education and continuing medical professional online courses for self-assessment and exam preparation.
Medical events and career services: Help for clinicians to improve practice in their current roles whilst also seeking new opportunities.

Institute for Healthcare Improvement (IHI)
For 30 years, the Institute for Healthcare Improvement (IHI) has used improvement science to sustain better outcomes in health and health systems across the world. IHI brings awareness of safety and quality to millions, catalyzes learning and the systematic improvement of care, develops solutions to previously intractable challenges, and mobilizes health systems, communities, regions, and nations to reduce harm and deaths. IHI works in collaboration with the growing IHI community to spark bold, inventive ways to improve the health of individuals and populations. IHI generates optimism, harvests fresh ideas, and supports anyone, anywhere who wants to profoundly change health and health care for the better.