Student scholarships
We are pleased to offer a limited amount of scholarships for students in full time education and teachers  – see our fees.
Please note that we have filled in all allocated teacher places so we are no longer accepting applications for faculty scholarships.
To apply for the discounted student rate:
Complete this application form by 15 February 2019
Send a proof of your student status to openschool@ihi.org, for example:
-Full-time students – copy of full class schedule, student transcript, or a letter from a faculty member confirming full-time student status
All applications must be received by 15 February 2019.
Please note that these discounts are applicable to the registration fees for our two main conference days only (Thursday 28 March – Friday 29 March) and are not applicable for travel, accommodation or other costs associated with attending the International Forum.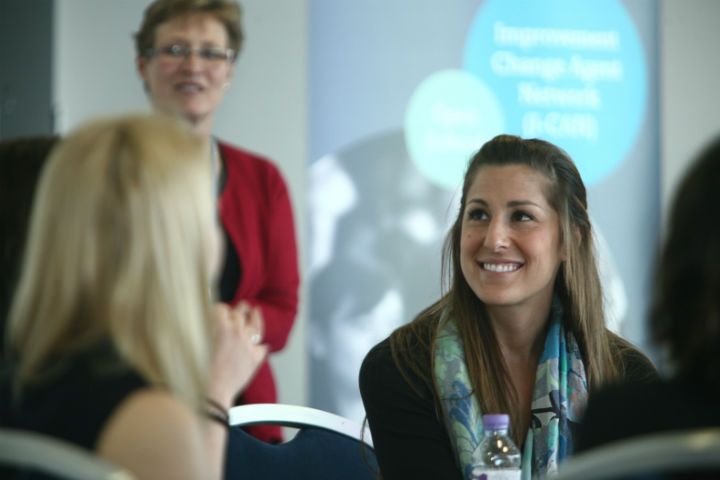 Students and Juniors Programme Special Events for Student and Junior Health Professionals
In partnership with the IHI Open School

Each year, the IHI Open School organizes a series of events and opportunities for students, junior doctors, and faculty from around the world to network and collaborate to build their quality and safety skills, knowledge, and community.
We hope you will join us for this year's events, which are detailed below – just be sure to apply for the student and teacher scholarship by 15 February and register to attend the events in Glasgow by 13 March.
Wednesday 27 March
Opening Keynote 17:30 -18:30
All registered attendees are invited to attend the Opening Keynote for the International Forum.
Welcome Reception for Students and Juniors 18:30 – 19:30
Join your peers and fellow attendees for a casual reception after the Opening Keynote to debrief your first day, build relationships, and get excited about the main conference programme! Light refreshments and drinks will be offered in the first hour.
Thursday 28 March
Student & Junior Health Care Professional Lunch Session: Building your QI Skills 12:15 – 13:15
Attendees are invited to grab their lunch and join the IHI Open School and Dr. Don Berwick, President Emeritus and Senior Fellow at the Institute for Healthcare Improvement and local faculty to explore the fundamentals of improvement science. Attendees will participate in a fun, interactive lunch session to practice their quality improvement (QI) skills and discuss how to apply them when returning home.
"Pitch Perfect" Competition 17:15 -18:00, Poster Stage 1
Students and juniors can participate or support their colleagues in a competition judged by Dr. Don Berwick, President Emeritus and Senior Fellow at the Institute for Healthcare Improvement and Fiona Godlee, Editor-in-Chief of the BMJ. The challenge: To present quality and safety research in the most engaging way in 3 minutes or less using only one static slide.
Night Forum: Glasgow Science Centre 18:00 – 19:30
Explore the science behind health and well-being at the Glasgow Science Centre, where you can burn energy in the giant hamster wheel, perform a virtual autopsy, or throw some shapes at the DNA disco. You'll also have the chance to join a team of students and juniors from around the world for a friendly competition.
Registration for this event is required and will be on a first come, first serve basis, as limited spots are available.
Friday 29 March
Student & Junior Health Care Professional Lunch Session: Building your QI Community 12:15 – 13:15
Students and juniors are encouraged to grab their lunch and join IHI's Head of the Europe Region, Pedro Delgado, and fellow attendees to discuss the vital role of students and juniors in developing and leading quality and safety in health and health care. This session offers an opportunity to learn from successful initiatives across the region, connect with peers, and gather best practices to help you in your efforts to lead meaningful improvement in health care.
Recommended Programme Stream for Students and Juniors
Want to find out more
If you have any queries about the scholarship process or programme for emerging quality and safety leaders please contact openschool@ihi.org.